Aboriginal Program
CMF invests $1.6M in Aboriginal projects
Funded projects include a second season of kids' stop-motion series Guardians Evolution (pictured) for APTN.
CMF invests $8.9M in 31 projects
The Canada Media Fund invested $1.3 million in Aboriginal program projects, $2 million in the diverse languages program, and $5.6 million in 18 Francophone minority projects.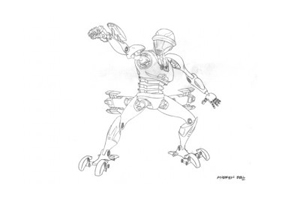 Twenty projects named in CMF minority program
The first round of the Aboriginal and Francophone Minority Program is being supported with a $9 million contribution.