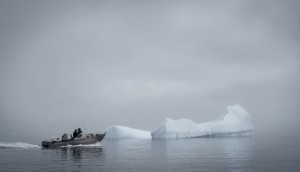 Bridging a Canadian culture gap with an Australian format
Ahead of its season one premiere, APTN has renewed First Contact, which is based on the SBS series that immerses non-Indigenous people into Indigenous communities.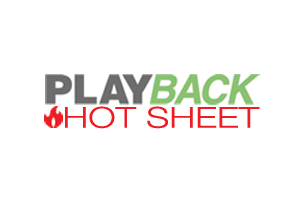 Hot Sheet: Top 5 Canadian films Aug. 31 to Sept. 6, 2018
Little Italy takes the top spot, followed by Ricardo Trogi's 1991 at #2 and La Chute De L'Empire Americain lands at #3.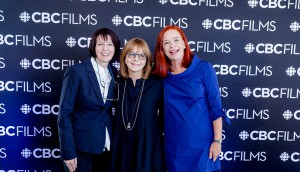 Photo gallery: CBC Films launch
The pubcaster unveiled its new film brand and toasted TIFF at a luncheon event in Toronto.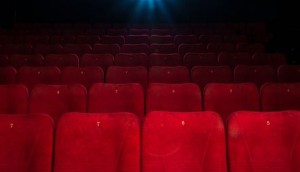 How to solve a problem like Canadian film viewership?
Industry players like Telefilm Canada and CBC are coming up with some new ideas to help solve an age-old problem.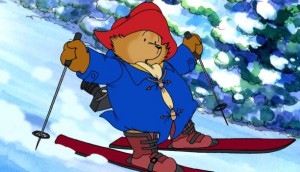 Bell Media adds first kids titles to CraveTV
More than 200 hours of programming including The Adventures of Paddington Bear has joined the SVOD's library via its strategic partnership with Wow! Unlimited.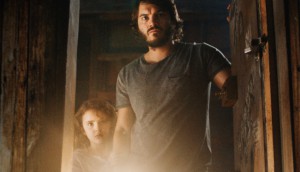 TIFF '18: Well Go USA takes Freaks
The U.S. distributor grabbed rights to Zach Lipovsky and Adam Stein's sci-fi thriller for multiple territories in a seven-figure deal.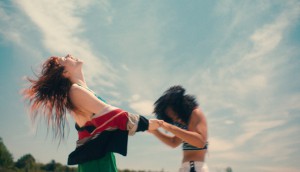 In brief: DGC unveils 2018 Discovery nominees
Plus: Gharrett Paon and Bretten Hannam score top honours at Pitch This!, Canadians recognized at the Creative Arts Emmy Awards, and more.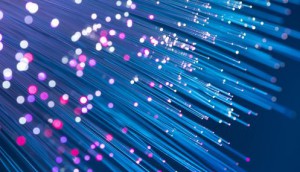 Red Square, Indiecan, Unstable Ground partner on LightVAULT
Aimed at distributors and indie filmmakers, the encrypted cloud server is designed to combat content piracy and unauthorized sharing.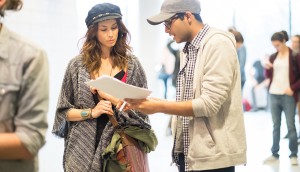 TIFF '18: The winning formula behind Akash Sherman's Clara
The writer/director and producer Ari Lantos discuss bringing the sci-fi feature to screens, and their plans for more collaborations.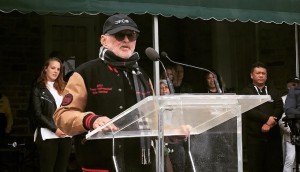 CFC teams with Netflix on five-year funding initiative
Meanwhile, the film centre partnered with Comweb Corp/William F. White to launch a new scholarship for Indigenous creators in Jay Switzer's name.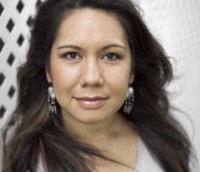 Indie film: Zoe Hopkins on Indigenous-led content
In the final part of our indie filmmaking series, the Kayak to Klemtu filmmaker discusses fostering new voices and the need to deliver Indigenous content to Indigenous audiences.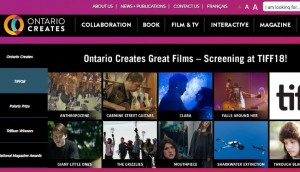 OMDC rebrands to Ontario Creates
The government agency has updated its logo and website to meet online accessibility standards.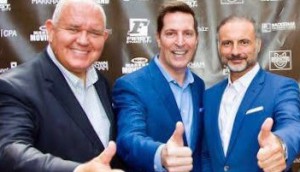 Markham set for 400,000-sq-ft studio complex
Markham Movieland, which will include a 70,000-square-foot "super stage," is scheduled to be operational by the end of 2020 and cost around $100 million.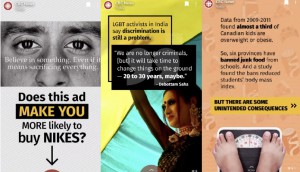 CBC and Snap pair for two new series
This is CBC's first dive into long-term news series on Snapchat, as opposed to event-centered programming.