FILMTV

Enemy won five awards on Sunday evening, including achievement in direction for Denis Villeneuve, while Call Me Fitz took home three trophies. (Jason Priestley pictured)

Playback's Independent Production Survey for the 2013 calendar year is back: fill out your company's information here

INTERACTIVETVWEB

Our spring issue is packed to the pixels with profiles and features on the digital media landscape in Canada today.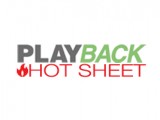 FILM
Pompeii posts a strong week at the Canadian box office, coming in at #2 behind The Lego Movie.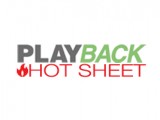 FILM
Pompeii holds on to the top spot this week, while Le Coq de St-Victor moves in to #2.

FILM
The Italian distributor fills one of the last major territories the Vancouver-based studio had yet to line up with an output deal. (Lionsgate's Hunger Games pictured)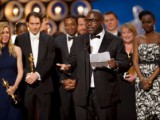 TV
An average audience of 6.12 million tuned into Sunday night's TV broadcast, besting Super Bowl ratings in Toronto and Edmonton. (Pictured: Steve McQueen, director, 12 Years a Slave)

FILM
TV
From our print issue: a rapidly changing Canadian television industry is driving new rivalries at the 2014 Canadian Screen Awards.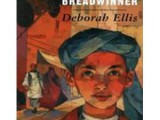 FILM
The Canadian producer and Ireland's Cartoon Saloon plan an animated feature based on the popular Deborah Ellis novel.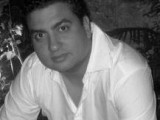 STREAM
TV
WEB
Sheetal Jaitly (pictured), director of business development and media for Pivotal Labs, on how the platform could disrupt the current broadcast model in Canada.

FILM
TV
Gains in animation and local movie production in Ontario failed to offset drops in U.S. film and TV budgets, causing a decline in overall production activity.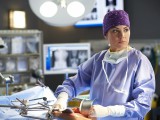 TV
The CTV original drama averaged 1.6 million viewers throughout the second half of season two, with a timeslot win for its Feb. 27 finale.

FILM
Production on the five projects named to the 2014 Short Dramatic Film Program starts today in Toronto and the GTA.

The definitive CDN broadcast and production resource.
Over 5,000 company listings!
Playback on Instagram