TVWEB

With other Canadian partners on board, the web video platform's subscription-based services will launch in 10 world markets.

FILMTV

The agreement with BMO allows the production rental giant to continue stocking up on new equipment to serve a resurgent Canadian production sector.

TVWEB

Stewart, the pubcaster's EVP English Services since 2011, is to become managing director of Twitter Canada.

WEB
Coral joins Kin Community, a multi-channel YouTube womens' network, as its first Canadian media partner (CoralTV hosts pictured).

FILM
The six-part mini-series, written and directed by Thom Fitzgerald (pictured), will shoot through May in Nova Scotia.

FILM
TV
A lawyer by trade, Cooper (pictured) has spent more than a decade as a legal and strategic advisor to media, entertainment and technology companies.

BLOGS
TV
Blogging from the upfronts in New York, Mindshare's Lina Alles (pictured) notes the network is betting on a family comedy line-up to win eyeballs, and gives her top picks to watch.

BLOGS
TV
UM director of investment Bailey Wilson says she likes the chances for Fox's new Tuesday comedies as she takes in the new shows from the first day of upfront presentations in NYC.

GAMING
INTERACTIVE
The Quebec multimedia kudosfest also gave Apartment 11 Productions the best convergent production prize for its kids-based Cross Country Fun Hunt product (Papo & Yo pictured).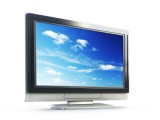 TV
The Blue Ant Media-owned digital specialty channel has greenlit seven new series including My Retreat and Selling Big.

FILM
TV
The deal gets camera operators to places they could not otherwise reach for shots, and specialized cranes into the reach of WFW customers.

FILM
The Colony is the top Canadian film for the week of May 3 to May 9, 2013.

FILM
Iron Man 3 tops the box office for the week of May 3 to May 9, 2013.

The definitive CDN broadcast and production resource.
Over 5,000 company listings!