FILM
TV
The deal gets camera operators to places they could not otherwise reach for shots, and specialized cranes into the reach of WFW customers.

FILM
The Colony is the top Canadian film for the week of May 3 to May 9, 2013.

FILM
Iron Man 3 tops the box office for the week of May 3 to May 9, 2013.

FILM
TV
Django Unchained is the top-selling DVD for the week of Apr. 22 to Apr. 28, 2013.

TV
Big Bang tops TV for the week of Apr. 29 to May 5, 2013.

FILM
TV
WEB
Ex-eOne VP TV and digital sales Michael Smith (pictured) joins the BBC's Toronto-based arm effective immediately.

WEB
Daniel Beirne and Mark Little's project (pictured) won the web series competition at Bite TV's inaugural web series symposium last week.

WEB
The Bitten star (pictured) will voice the character of Blue Fox, an elusive and deadly mercenary.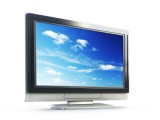 TV
Broadcasters will follow the U.S. Upfronts with rotating pilot screenings in Los Angeles this week before finalizing deals for rookie and returning American series for their 2013-14 primetime campaigns.

The definitive CDN broadcast and production resource.
Over 5,000 company listings!