About Playback's Canadian Film & TV Hall of Fame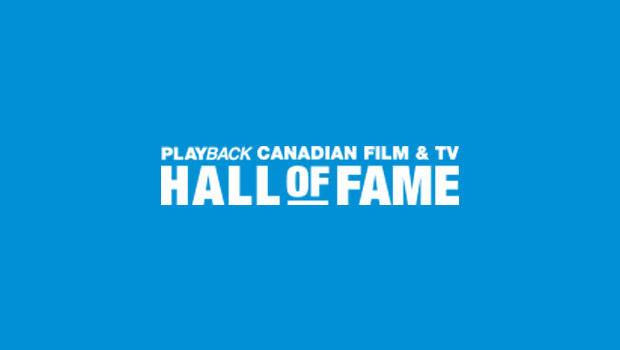 Playback, Canada's leading media resource for the broadcast and production industry, created the Playback Canadian Film and Television Hall of Fame in 2007 with the goal of celebrating Canada's amazing talent and sharing the stories of our industry's founders.
The Hall of Fame fetes the pivotal creators and champions of Canada's film and TV legacy, great Canadians who have dedicated their life's work to building the industry across the country and on the international stage, such as Norman Jewison, Moses Znaimer, David Cronenberg, Christopher Plummer, Denys Arcand and many more. As of 2011, the Hall of Fame also celebrates the philanthropic efforts of the industry, honoring those who have championed and supported causes, with the Swarovski Humanitarian Award.
The event also celebrates the next generation of stars, creators, producers and directors in Playback's Ten to Watch, with a special award each year to one of last year's 10 who had the most successful breakout year.
And finally, The Playback Outstanding Achievement Award goes to an individual who is having a stellar year mid-career, celebrating Canada's current success stories.
The Playback Film and Television Hall of Fame induction ceremony is a red carpet gala, and as of 2011, is produced in partnership with the CBC at the Glenn Gould Studio.
The Hall of Fame inductees are selected by a panel of industry leaders and supported by industry associations such as ACTRA and the Canadian Film Centre.
For more information on the most recent Hall of Fame Awards, see the News and Inductees sections, or for a more chronological review of the early days, link to 2007 inaugural list of inductees; the 2008 inductees; the 2009 honourees; the 2010 list; the 2011 inductees; and last year's list, the 2012 honourees.