People/Companies
Canadian launches new 'mob'-driven online TV channel
Creator Aubrey Levy tells Playback about Mobcaster.com, and how audiences can help fund and produce indie TV from the ground up.
Dirt, crystals & imagination: Julie Weiss on the magic of costume design
The Oscar-nominated costume designer talks to Playback about the tricks of the trade ahead of her keynote at CAFTCADEMY.
SIGGRAPH returning to Vancouver in 2014
The decision to return comes six months after the North American conference on computer graphics held its last outing in Vancouver in August 2011, and broke attendance records.
User collab key to success: OMDC Digital Dialogues
The Disruptive Consumption panel, moderated by Arise Communications president Andrew Rosenman, agreed that focusing on the user experience is the future of digital content creation.
Former eOne exec Suzanne Berger launches new prodco
Following a previously unannounced departure from eOne, Berger, along with Creative Post topper Ken MacNeil, are getting into 2D and 3D content production.
Ryan Hanson picks up $2500 A&E short film prize
The filmmaker earned the award for his second film, The Quarry, which stars Ruben de Baat and Meagan Brodie.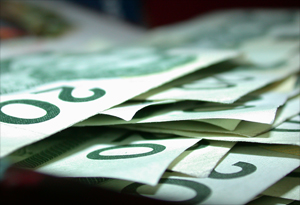 Shaw Communications posts higher Q1 earnings, despite 'volatile' market
The cable giant posted a first-time contribution from Shaw Media, the broadcast division carved out of the former Canwest Global Communications Corp.
Shaw Media eyes new 24-hour B.C. news channel
Global BC's Kenton Boston tells Playback Daily about plans for all-news service, for which an application has been filed with the CRTC.
Maurice Boucher joins the CMF
The former Tele-Quebec chief of public and media relations will join the Canada Media Fund team effective immediately.
Hell on Hooves picked up by MAV TV in the U.S.
The Juxtapose Productions factual series about Canadian rodeo riders was sold to the U.S. net by Amsterdam's Off the Fence.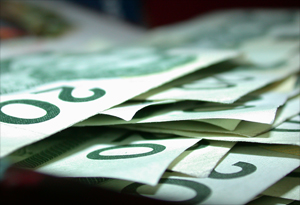 Corus posts higher Q1 earnings on TV revenue hike
Strong ad sales at its women's specialty channels like W Network helped the broadcaster record a rise in revenue and overall profit.
How Alliance Films gave Cineplex CEO Ellis Jacob an entry-level job
Series exec producer Thomas Howe tells Playback Daily about the latest addition to the Canadian business reality TV genre: W Network's Undercover Boss Canada.