People/Companies
Shaw Media eyes new 24-hour B.C. news channel
Global BC's Kenton Boston tells Playback Daily about plans for all-news service, for which an application has been filed with the CRTC.
Maurice Boucher joins the CMF
The former Tele-Quebec chief of public and media relations will join the Canada Media Fund team effective immediately.
Hell on Hooves picked up by MAV TV in the U.S.
The Juxtapose Productions factual series about Canadian rodeo riders was sold to the U.S. net by Amsterdam's Off the Fence.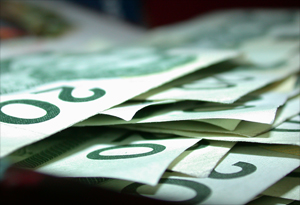 Corus posts higher Q1 earnings on TV revenue hike
Strong ad sales at its women's specialty channels like W Network helped the broadcaster record a rise in revenue and overall profit.
How Alliance Films gave Cineplex CEO Ellis Jacob an entry-level job
Series exec producer Thomas Howe tells Playback Daily about the latest addition to the Canadian business reality TV genre: W Network's Undercover Boss Canada.
Nikitopoulos moves to Rogers Media
Former Shaw Media VP of sports Christos Nikitopoulos joins the company in revenue planning and strategy, effective immediately.
CCI names VP of distribution
Rekha Shah joins the Toronto-based prodco as VP, distribution and co-production, after three years as director of sales with CCI.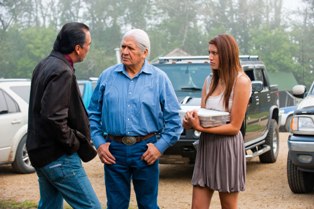 Why APTN's Blackstone is connecting with Canadians
Having spotlighted problems on First Nation reserves, the Eric Schweig and Michelle Thrush-starring drama is finding traction with a wider audience that sees the series' themes mirrored in international headlines.
Charity hockey tourney raises record amount for Actor's Fund
Hitting the ice to help out those in need, Republic of Doyle cast and crew helped raise $12,000 for the Actor's Fund of Canada.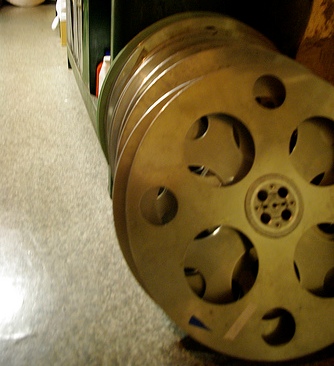 NSI announces 2012 Features First teams
The selected teams, including the Yukon-based team of Michael Vernon, David Hamelin and Neil Macdonald behind Fragments, receive $17,000 towards a feature film development budget and training.
It's official: CW buys The L.A. Complex for U.S. broadcast
The U.S. channel will air the homegrown soap about young actors looking to make it in Hollywood from spring 2012.
NBC Universal series descend on Toronto in 2012
Series like Alphas, Covert Affairs, Defiance and Suits have joined the eastward shift in Hollywood production to Ontario and Quebec.