Mobile
Families with children have more connected tech: study
Canadian Anglophones with children under 18 are more likely to have digital TV subscriptions, smartphones and tablets, according to a new report from the Media Technology Monitor.
More Canadians downloading, streaming in 2012: Stats Can
A new survey on Canadian internet use showed a marked increase in social media use and digital content consumption from 2010 to 2012, as Zoomers get digi-savvy.
CFC, Mind Pirate launch production lab for wearable tech games, apps
Up to six U.S. and Canadian developers or companies are eligible for the program, which will give creators the opportunity to create games and apps for wearable devices.
Cogeco names Nathalie Dorval as VP, regulatory affairs & copyright
The former Astral Media VP regulatory affairs takes her new post at the Montreal telecommunications co today.
Syndicado inks international distribution partnerships
The Toronto-based VOD aggregator and distributor has inked partnerships with Winnipeg's Frantic Films, L.A.'s Level 33 Entertainment and Zurich's First Hand Films to digitally distribute titles domestically and internationally.
Rogers Media brings 'Netflix of magazines' to Canada
In launching Next Issue Canada, the company is hedging its print media bets on a pricing and consumption model that is dramatically changing the face of television.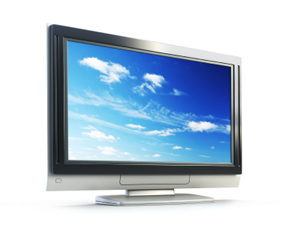 How Canadians consumed media in 2012: CRTC report
The regulator has released its annual Communication Monitoring Report, which says revenue generated by the industry was up to $60.7 billion in 2012.
Telus launches multi-million dollar content fund
Producers with health and wellness-focused ideas can apply for up to $250,000 per project in funding from the telco to create cross-platform content.
CMF invests $5.2 million in dev, marketing 21 projects
The majority of funding goes to 15 projects in development, while $1.9 million in marketing funds goes to six interactive projects, including Skyreader Media's Skyreader Studio platform and Magnify Digital's Alert-TV+.
Rogers Communications posts higher Q2 earnings, overall revenue
Despite a year-over-year fall in TV subscribers, the media giant secured higher distribution revenue from its Sportsnet properties and higher sales at the Shopping Channel.