Mark Dillon
Hall of Fame 2010: Paul Bronfman
The service sector's resilient leader.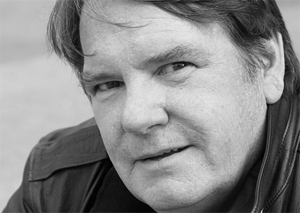 Hall of Fame 2010: Don Carmody
Still full-throttle for 'Hollywood's man in Canada'.
TIFF 2010 Gala: Barney's Version
Ask most producers to choose from among their films and they will usually say they can't – they're a parent to all their projects. But one can't help but think Barney's Version is a personal favorite for Robert Lantos. "That's true," the Toronto producer says. "You can safely say that." Sportscasters see money in mobile video
It's NHL Stanley Cup Playoffs time again, and just as sure as a Maple Leafs no-show, sportscasters have launched their latest digital offerings to bring up-to-the minute action to puck-heads everywhere. This year's ramp-up is in mobile, which is evidently where the money is. Cash-strapped TVO eyes bright digital future
As TVO CEO Lisa de Wilde sits for an interview in the boardroom of the educaster's midtown Toronto office, it is the first day of her fiscal year. It also happens to be April Fool's Day, but the organization's budgetary situation is no laughing matter: in February de Wilde told the Economic Club of Canada her station was looking to Ontarians for $10 million to meet its financial status quo and allow the channel to innovate further. It is now two months into TVO's 'Go Public' fundraising drive, and so far she's happy with the response. TV migration
For Canwest, the Internet is proving to be fertile ground for discovering TV properties, so it's no surprise that after developing a pair of independently produced online shows for its specialty channels, the broadcaster is testing a new web video series of its own. Looking back on Vancouver, ahead to London
Alon Marcovici insists he is not a conspiracy theorist, but even he can hardly believe how perfectly Vancouver 2010 unfolded for the Olympic Broadcast Media Consortium. A gold-medal game against the Americans, with Sid the Kid stuffing in the OT winner? It sounds scripted. Remote, yet immediate
Technology has changed storytelling – especially when it comes to the worst disasters Bronfman's sunny forecast for Toronto
There is one lone book adorning the table in the lobby of William F. White's west-end Toronto headquarters: Pinewood Studios: 70 Years of Fabulous Filmmaking. Until last year, as far as the local industry was concerned, Pinewood was just the place where the James Bond franchise and countless other British films were shot. But now it is the preeminent soundstage operator in town, after having taken over management of the city's megastudio from the Filmport folks. Feds give Sheridan a digital boost
Imagine being a film student and heading off to school knowing you could run into a top filmmaker like Jim Sheridan or a DOP ace like Paul Sarossy. That is a possible scenario for Sheridan College students following the January opening of the institute's Centre for Real-time Production, located at Pinewood Toronto Studios. The NFB's mobile move
Digital platforms have opened up a world of opportunity for the National Film Board, and it has had the good sense to seize the day. The NFB's revamped website and new application for Apple's iPhone provide a wealth of content that shames other comers, and they allow the public agency to reach consumers more directly than ever before.