Kevin Ritchie
Articles by Kevin Ritchie

FILM
Antoine Bourges' East Hastings Pharmacy picked up the Colin Low Award for Canadian Documentary at the Vancouver documentary festival (Fire in the Blood pictured).

FILM
TV
During a keynote address at the Toronto festival's industry conference, the Dig! and We Live In Public director (pictured) urged fellow documentarians to adopt a tech entrepreneur's mindset.

TV
Distributor Eccho Rights has inked a deal with Beijing's Enlight Media to produce a Chinese version of Canadian reality competition series Cover Me Canada (pictured).

TV
My Sister's Keeper will follow the Destiny's Child star (pictured) as she records and releases her third solo gospel album with help from her sisters.

FILM
The Canadian documentary film fest will offer industry delegates with works-in-progress and finished projects opportunities to connect with buyers and festival programmers through its Hot Docs Deal Maker and Distribution Rendezvous programs.

NEWS
The Toronto- and L.A.-based distributor has secured deals for more than 150 hours of factual and lifestyle programming in North America, Europe, Asia and New Zealand (Restaurant Takeover pictured).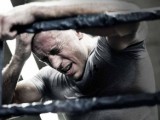 FILM
The Canadian distributor has secured global rights to The DNA of GSP, a feature documentary about the life of UFC fighter Georges St-Pierre (pictured).

TV
The Shaw Media specialty will begin airing the nine-part drama series (pictured), an Irish-Canadian coproduction between Toronto-based Take 5 Productions and Ireland's World 2000, on March 3.

FILM
TV
The pubcaster seeks Ontario-based filmmakers to create a five-minute doc that challenges perceptions of poverty as part of its contribution to the global Why Poverty? film project.

TV
The U.S. cable network has picked up Vancouver-based Great Pacific Media's unscripted series about a Canadian highway rescue team (pictured) from Beyond Distribution.

The definitive CDN broadcast and production resource.
Over 5,000 company listings!