Katie Bailey

FILM
INTERACTIVE
TV
Five key takeaways from Monday's panel on rallying superfans for your next film.

INTERACTIVE
STREAM
WEB
The actor/host has set her sights on digital media as an assistant professor at Ryerson and multi-platform producer.

FILM
FUNDING
BravoFACTUAL will fund short documentaries of up to 15 minutes; Bob Culbert (pictured: far left) and Richard Crouse (far right) sign on to mentor filmmakers.

FILM
TV
Our latest print issue features interviews with TIFF-bound directors, film diaries, a tribute to Serendipity Point Films and of course, our annual Hall of Fame and 10 to Watch coverage.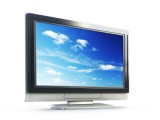 TV
Overall industry spend in the category increased to $4.7 billion in 2012, with private conventional's spend up by $84 million.

TV
The Canadian actor wins the award for Individual Achievement in Drama at the Television Critics Association (TCA) awards in Beverly Hills on Aug. 3.

BLOGS
TV
Networks took over the streets surrounding the big event with spectacular immersive marketing experiences.

TV
The Rogers Media EVP talks about Citytv's fall lineup, building the channel's comedy stable and why he loves Ben and Kate.

TV
How TV's big network brands are connecting with today's consumers.

FILM
The veteran Canadian actor takes home the trophy for his acclaimed performance in Beginners.

The definitive CDN broadcast and production resource.
Over 5,000 company listings!
Playback on Instagram