Katie Bailey

TV
Bell Media specialty programming exec Rachel Goldstein-Couto discusses Bitten's new weekend home, scheduling against Syfy and building a Space series launchpad.

UNIONS & GUILDS
A lobby trip by the organization this week sought greater support for the film and TV industry by the federal government.

FILM
The company expands its play in home theatre overseas with a new "downstream" complement to its $2.5M Private Cinema and a content deal for day-and-date theatrical releases.

GAMING
INTERACTIVE
TV
The B.C.-based studio is taking a TV-inspired approach to its first title, an immersive survival simulation for PCs.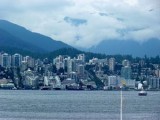 FILM
The Vancouver home base for the animation studio is being consolidated into the company's Emeryville, California office, affecting up to 100 jobs.

TV
The MIPCOM announcement will see the Shaftesbury-produced series return for a 2014 run.

MOBILE
In launching Next Issue Canada, the company is hedging its print media bets on a pricing and consumption model that is dramatically changing the face of television.

TV
The former Astral exec will depart at the end of the year, just a few months after being named president of national specialty and pay TV, radio and out-of-home for Bell Media.

FILM
Winning the 2013 Grand Prize for Best Animated Feature at the Ottawa International Animation Festival was Tito on Ice by Max Andersson & Helena Ahonen of Sweden (Two Weeks – Two Minutes pictured).

TV
The former MediaCom and Pelmorex Media CEO's new oversight includes both the company's specialty and conventional channels.

The definitive CDN broadcast and production resource.
Over 5,000 company listings!
Playback on Instagram