Katie Bailey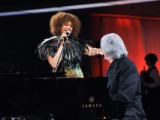 Canadian industry talent, personalities and execs gather at The Carlu in Toronto for the annual gala event. (Measha Brueggergosman and Bill King pictured)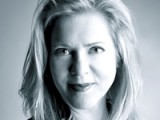 TV
The veteran animation producer (pictured) – whose credits include Caillou and Arthur – will consult with the T.O.-based prodco as creative producer.

FILM
FUNDING
The new fund, currently valued at $7,000, will be presented annually by the Toronto Film Critics Association.

TV
The Canadian edition of the international format is a winner with viewers, becoming the highest-rated premiere in the history of the channel.

FILM
Playback sits down with director Louise Archambault about how audiences have received Gabrielle ahead of the next Oscar cut and what projects she's developing now.

FILM
The Toronto-based screenwriter – and one of Variety's 2013 Top 10 Screenwriters to Watch – drops F (Word) bombs with Playback.

FILM
Ingrid Veninger, Melissa Leo and a special announcement by WFF exec director Shauna Hardy Mishaw make waves on the film festival's last day.

High-profile talent and executives from the Canadian film and TV industry gathered Tuesday to celebrate the annual Crystal Awards. (Photo gallery.)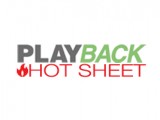 TV
The Grey Cup on TSN captures two of the top three spots and CBC's Murdoch Mysteries comes in at #26.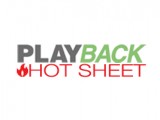 FILM
eOne/Seville's Le Demantelement is the top Canadian film at the box office for the week of Nov. 15 to 21.

The definitive CDN broadcast and production resource.
Over 5,000 company listings!
Playback on Instagram