Kelly Anderson
Articles by Kelly Anderson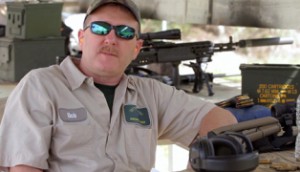 High Tech Rednecks greenlit in Canada, U.S.
Toronto-based Shark Teeth Films has been given a green light for High Tech Rednecks, from Discovery World in Canada and MAVTV in the U.S.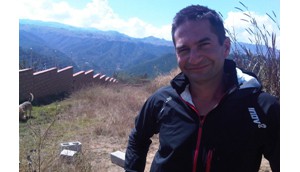 Buck preps The Project for OLN
Toronto-based Buck Productions is heading to Guatemala for The Project, a six-part series with a twist, for Canadian network OLN. (Pictured: the show's host Ray Zahab)
Peace Point sells Keasha's Perfect Dress into Spain, Italy
The company has sold a number of its lifestyle titles into territories including Europe, New Zealand and Africa (Keasha's Perfect Dress pictured).
Stars in Danger dives into Canada
Canadian French-language network V has licensed Banijay International's format Stars in Danger: High Diving.
CBC's Caroline Underwood talks programming science on-screen
With the World Congress of Science and Factual Producers (WCSFP) kicking off in Washington D.C. tomorrow, the senior producer at CBC (pictured) discusses the pubcaster's approach to science programming.
Ma vie reelle, 5 Broken Cameras win RIDM awards
The Montreal International Documentary Festival (RIDM) has wrapped with Magnus Isacsson's Ma vie reelle (pictured) named best Canadian feature, and The Patron Saints awarded best new talent from Quebec/Canada.
RIDM reveals roster
The 15th Montreal International Documentary Festival (RIDM) has revealed its line-up, which includes Yung Chang's The Fruit Hunters (pictured), Leviathan, 5 Broken Cameras and Detropia.
Transparency, watch time key to multi-screen branded content: panel
Digital content execs from Twitter, Yahoo!, FremantleMedia Enterprises and Awesomeness TV discussed multi-screen opportunities for branded content at this year's Branded Entertainment Forum Tuesday in New York.
Factual spotlight: Vision TV
VP of independent production and multi-faith content Joan Jenkinson commissions for three strands, all with religion at the core.
Factual spotlight: Shaw Media, original content
VP original content Christine Shipton says Shaw nets are looking for shows that are backed by strong story-telling and are broad enough for co-viewing.