Kelly Anderson
Articles by Kelly Anderson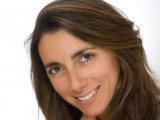 TV
Maria Ishak (pictured) – Passion Distribution's VP of sales and acquisitions for North America – says Canada is a market the company "wants to focus on."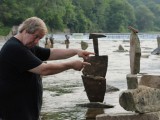 FILM
FUNDING
The Shaw Media-Hot Docs Funds have awarded development and completion grants totaling $236,000 to nine Canadian documentary projects. (Alan Zweig pictured).

TV
Distributor-producer Off the Fence has licensed 50 hours of science, natural history and wildlife titles to Canada's French-language channel Explora. (Pictured: Wildest Latin America)

TV
Toronto-headquartered Tricon Films & Television is beefing up its L.A. office with the appointment of Jeffrey Hevert (pictured) as VP of U.S. factual development.

FILM
Canadian festival Hot Docs is to bestow its 2014 Doc Mogul Award on Mette Hoffmann Meyer (pictured), commissioning editor of documentaries for Danish public broadcaster DR TV.

TV
Shannon Tweed-Simmons and her daughter Sophie, the stars of Gene Simmons Family Jewels, are to be the focus of an upcoming series from Force Four Entertainment.

TV
Toronto-headquartered JV Productions has named Riley Robbins as its VP of U.S. development.

TV
The Montreal-based producer and distributor is taking on the Dining With the Enemy (pictured) format from Norway by producing a French-language version airing on Quebec's TV5 that sees a journalist and chef covering war zones.

FILM
The First Nations director (pictured) discusses the making of her latest documentary, which examines the lack of educational resources available on Canadian reserves.

FILM
Burt's Buzz, a Canadian film screening at TIFF, explores the face behind iconic American brand Burt's Bees. Here, director Jody Shapiro (pictured) discusses how actor Isabella Rossellini set everything in motion.

The definitive CDN broadcast and production resource.
Over 5,000 company listings!
Playback on Instagram