Etan Vlessing
Articles by Etan Vlessing

FILM
TV
The departure of Mickie comes as the indie distributor brings on board Harold van Lier to oversee international film operations.

STREAM
TV
Cinedigm has picked up the home video and TVOD rights to the preschool series after its debut on PBS Sprout last year.

MOBILE
TV
The latest multi-year deal, following rival Rogers Media's NHL rights agreement, underlines the importance of live TV sports to Canadian broadcasters.

FILM
The veteran Canadian actor will play a stepfather in the movie adaptation of E.L. James' book series now shooting in Vancouver.

FILM
Other prize-giving in Whistler saw Tatiana Maslany repeat as best actor for her star-turn in Cas & Dylan, where she performed opposite Richard Dreyfuss.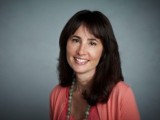 TV
The veteran U.S. exec has inked a pod deal with Endemol Studios through her production shingle, Assembly Entertainment.

FILM
The director's first feature, Wet Bum, is shooting in the Toronto area until mid-December.

FILM
The second annual competition on Thursday started the long work of converting Canadian and Chinese film producers into coproduction partners.

TV
WEB
The Toronto cartoon factory has produced Fordtacular Spectacular!, a stop-motion animated take on the Toronto mayor's unfolding scandal and media circus.

FILM
Dane Clark and Linsey Stewart's 
I Put A Hit On You and the doc Elliot will contend among other first-time international filmmakers.

The definitive CDN broadcast and production resource.
Over 5,000 company listings!
Playback on Instagram