Etan Vlessing
Articles by Etan Vlessing

FILM
The South Africa-Canada coproduction starring Jennifer Hudson (pictured) as the controversial ex-wife of Nelson Mandela will get a fall 2013 release in American theatres.

FILM
TV
UNIONS & GUILDS
The Ryerson RTA School of Media study, which was based on 266 responses to a survey of the Writers Guild of Canada's membership, found industry concentration is sending scribes to Toronto and Hollywood.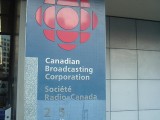 TV
The pubcaster spars with Barry Kiefl's media trends blog over the impact of the fall 2012 NHL lockout on overall viewership.

FILM
Deepa Mehta's Secret Daughter novel adaptation, Patricia Rozema's Via Dolorosa and Sarah Polley's Alias Grace adaptation are among the latest Canadian film projects getting development coin.

TV
Playback goes on set in Edmonton to see a raw, authentic drama from APTN about First Nation power and politics told from the aboriginal point of view.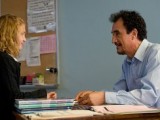 FILM
Cinema-goers at the Toronto International Film Festival's nationwide screening circuit voted Philippe Falardeau's Quebec drama (pictured) as the top Canadian film.

WEB
Coral joins Kin Community, a multi-channel YouTube womens' network, as its first Canadian media partner (CoralTV hosts pictured).

GAMING
INTERACTIVE
The Quebec multimedia kudosfest also gave Apartment 11 Productions the best convergent production prize for its kids-based Cross Country Fun Hunt product (Papo & Yo pictured).

FILM
TV
The deal gets camera operators to places they could not otherwise reach for shots, and specialized cranes into the reach of WFW customers.

The definitive CDN broadcast and production resource.
Over 5,000 company listings!