Craig MacBride
Articles by Craig MacBride

INTERACTIVE
The Canwest channel has launched the first of three original shelter-focused shows this week.

INTERACTIVE
TV
"Unbridled attention – the premise media was built on – no longer exists." So said Atomic's morning keynote speaker, Kevin Slavin, at the strategy magazine-hosted event Wednesday in Toronto.

TV
The National Hockey League has come up with a novel way to promote its TV sport franchise: recruit comic book legend Stan Lee to create a roster of superheroes.

TV
The sports network is expanding the popular b-ball podcast with shows on TV and radio.

TV
The Edge 102.1′s "Fearless" Fred Kennedy is set to host the channel's late-night programming block on Sundays.

FILM
Spoofing the teen vampire craze, Teletoon is unleashing its inner bloodsucker with My Babysitter's a Vampire, on Oct. 9.

GAMING
INTERACTIVE
Showcase.ca launches an interactive motion comic as part of its digital promotion of the new original series Lost Girl.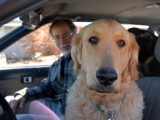 TV
The broacaster's Pet Network, ichannel and bmp:tv add new shows such as Dekadance, DogTown and Celebrity Soapbox.

TV
Thursday's episode was the most-watched of the series and the second most-watched episode of any show on MTV Canada, the network says.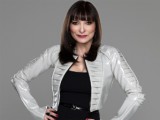 TV
The country's most stylish show caps a quarter century with a retrospective publication and a red carpet party.

The definitive CDN broadcast and production resource.
Over 5,000 company listings!