Playback Staff
Articles by Playback Staff

BLOGS
FILM
FUNDING
In the first installment of blogs from TIFF Studio participants at Berlinale, producer Cher Hawrysh writes about Canadian co-pros and the hunt for an international sales agent.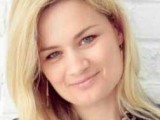 BLOGS
INTERACTIVE
TV
WEB
From updates to the connected home to natural user interfaces, UM's VP of digital Rebecca Shropshire shares her thoughts on the marketer trends at this year's show.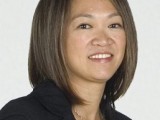 BLOGS
MOBILE
TV
WEB
The company's head of agency development and sales operations uncovers some of the major trends at the show, including launches in digital fitness, in-car apps and paper thin tablets.

FILM
FUNDING
Michel Roy and Carolle Brabant aimed to reassure filmmakers that expressed fears they're being left behind as the funding agency changes its evaluation criteria and makes a bigger push to the world market.

FILM
Canadian festival Hot Docs is hosting a special one-off fundraising screening of acclaimed 2009 doc Big River Man, in a bid to raise money to support the film's director John Maringouin (pictured).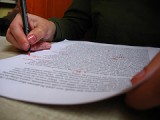 POLICY
TV
The CRTC in its decision Thursday said that it is serious about undue competition in Canadian media, and hasn't changed it's mind that OTT services are not a threat to the Canadian broadcast system.

FUNDING
TV
However Quebecor president Pierre Karl Peladeau emphasized in a keynote the domestic funding system needs updating to make Canadian TV prodcos more export-driven.

TV
Peace Point Entertainment president and exec producer Les Tomlin says the strategy helps to bridge production budget gaps.

FILM
TV
A major Cannes promotional push is geared at marketing Canada's talent, businesses and funding opportunities to prospective partners.

FILM
What a tease: here's a peek at some of the genre films, provocative docs and gala selections (including opening film Looper, pictured) that will premiere at this year's festival.

The definitive CDN broadcast and production resource.
Over 5,000 company listings!
Playback on Instagram