BLOGS
FILM
From the Cannes Film Festival, producer Paula Devonshire (pictured) discusses a roundtable on collaboration opps with the New Zealand industry and its support for its First Nations filmmakers.

TV
The pubcaster's lineup includes no big scripted surprises, but branches out to new factual series that strive to hit national audiences at home.

FILM
Kevin DeWalt and Doug Falconer are producing the film, based on the book by American contractor Roy Hallums (pictured), who was kidnapped and held for 311 days in Iraq in 2004.

FILM
TV
The Canadian Media Production Association and the Screen Producers Association of Australia signed a memorandum of understanding in Cannes.

TV
The actor will play a Tammany Hall fixer in the period drama (pictured) for Showcase and BBC America from Cineflix Studios.

TV
The sports magazine show, which will air on Rogers Media's new City Montreal channel, kicks off on May 30 (hosts Wilder Weir and Alyson Lozoff pictured).

FILM
The deals stemmed from nine titles, most importantly The Hunger Games: Mockingjay Part 1 and 2, the third and fourth installments of the blockbuster film franchise (The Hunger Games pictured).

FILM
The action-caper movie lensed in Australia stars John Cusack and Thomas Jane.

TV
WEB
Renae Garcia (pictured) is the company's first L.A. hire as director of U.S. development and acquisitions.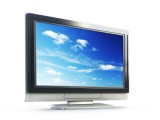 FILM
TV
The international coproduction guru has inked a first-look deal to bring new TV projects to John Carbone's production shingle.

The definitive CDN broadcast and production resource.
Over 5,000 company listings!