In brief: Canadians nab prizes at Fantasia, Nickel, OutFest
Springboard leaps into action, while It Was All So Wonderful: The Everyday Magic of Mary Pratt and Queering the Script win prizes.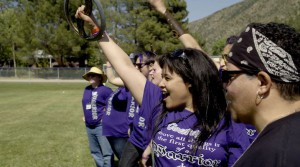 Canadian docs pick up prizes in St. John's, L.A.
Producer Kenneth J. Harvey's documentary It Was All So Wonderful: The Everyday Magic of Mary Pratt won big at the Nickel Independent Film Festival in St. John's, N.L. The doc was awarded for Best Documentary Film, Best Newfoundland & Labrador Film and the Audience Choice Award. It follows the life of Canadian artist Mary Pratt, including footage of her final interviews and appearances.
Shaftsbury-produced documentary Queering the Script (pictured, right) also earned an accolade at the annual OutFest in L.A., picking up the Special Programming Award for Freedom. The doc, directed by Gabrielle Zilkha, examines LGBTQ representation in the media and queer fandoms.
Fantasia fetes Mélopée, Red Wine and more
A number of Canadian short films picked up prizes at this weekend's Fantasia International Film Festival. Among them, director Alexis Fortier-Gauthier's 18-minute Mélopée, which follows three friends on vacation, was awarded Fantasia's coup de coeur SLA COOP, while the film's cinematographer François Messier-Rheault won the department camera award. Additionally, the Spira award, which celebrates the work of a Quebec short filmmaker, went to director Ariane Louis-Seize's Rituels. Red Wine from director Santiago Menghini also picked up the MATV creativity award, while Nemesis Films producer Dominique Dussault received Fantasia's EVS award for best emerging producer for her work on the short. Brenda López-Zepeda's Abedo was also announced as the winner of Fantasia's SETTE emergence award, while Jean-François Leblanc's Prince de Val-Be won the ARRQ prize for best direction. Other winners from the weekend include: Tucson's Maxime Genois for best actor; La Coupure's Claudiane Ruelland for best actress; Mathieu Bouchard-Malo for best editing in La Coupure; Bernard Belley, Luc Leger and Mathieu Robineau for best sound in Acadiana; John-Daniel Arauz for best digital special effects in Wrath.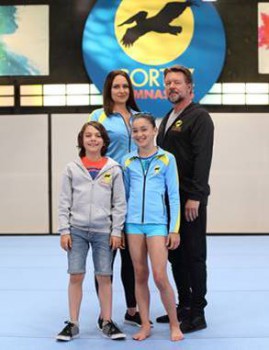 Production launches for Family Channel's Springboard
Cameras are currently rolling in Toronto for Family Channel and CBBC series Springboard (pictured, left). Created by Frank van Keeken under his Beachwood Canyon Productions banner, the 15 x 30-minute series follows a family with a gymnastic legacy who move to a new city to open their own training club. Project 10′s Andrew Barnsley and Ben Murray serve as executive producers. Springboard stars Morgan Wigle, Joon Cortez, Shawn Alex Thompson, Francesca van Keeken and Jordan Clark. The series is set to broadcast in 2020.
Image of Queering the Script courtesy of Inside Out, image of Springboard courtesy of Stephen Scott