Jordan Banks tapped as president of Rogers Media
The former Facebook exec will take the place of outgoing president Rick Brace, who is set to retire at the end of 2019.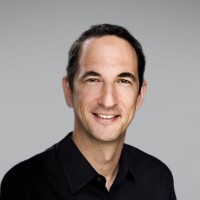 Jordan Banks (pictured), a former Facebook and eBay exec, has been appointed as president of Rogers Media while its current president, Rick Brace, announces his retirement.
Banks will step into the role effective Sept. 9, working with Brace until he retires from the company at the end of the year.
As Rogers Media president, Banks will oversee the company's TV and radio brands, as well as the Toronto Blue Jays and TSC. He comes to Rogers Media from the digital space, most recently serving as managing director of Facebook and Instagram Canada and as global head of vertical strategy at Facebook. He has also held a senior role at eBay Canada and was CEO of IPTV company JumpTV.
Banks says his focus as he steps into the role will be to "drive the next wave of growth across Rogers Media's sports and media businesses," according to a statement.
Brace has served as president of Rogers Media since 2015. He previously worked as president of Bell Media's CTV, until his short-lived retirement in 2013. Rogers Media launched OTT services for Sportsnet, City and FX Canada during his tenure. The company recently expanded into the podcast market with the acquisition of Vancouver's Pacific Content, while it left the publication biz with the sale of its digital and print magazine brands. Rogers recently reported that media revenue was down in Q2.
"I am incredibly proud of our team and what we have achieved together," said Brace, in a statement. "I have accomplished what I set out to do and I leave Rogers Media knowing the business is in great hands with Jordan and the team."
Earlier this year Rogers Media upped Bart Yabsley to president of Sportsnet, replacing Scott Moore, who left the company in October 2018.