Denis Cote's Wilcox to world premiere at Locarno
In addition to the filmmaker's 12th feature, the festival has also selected projects like Mi piel, luminosa and A Topography of Memory to debut.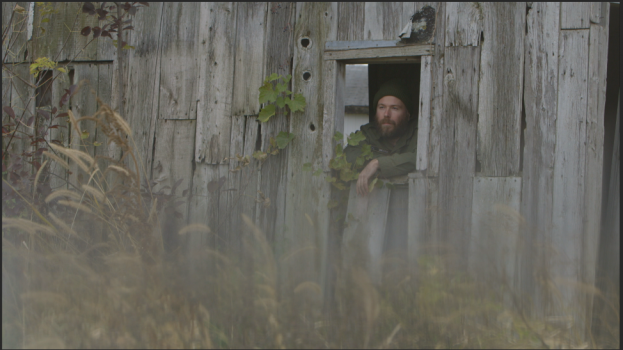 Denis Côté's Wilcox will make its world premiere at the 72nd Locarno Film Festival in Switzerland.
Written and directed by the filmmaker, Wilcox will screen as part of the festival's Fuori Concorso program, a non-competitive sidebar that celebrates the work of master international filmmakers.
Produced by Inspiratrice & Commandant in association with GreenGround Productions, the film examines an adventurer who quietly roams in search of something, traversing deserted roads and fields. In addition to Côté, Annie St-Pierre is a producer on the film. Coproducers on Wilcox include Aonan Yang and Andreas Mendritzki.
Wilcox marks Côté's 12th feature film. Prior to this, his documentary Ta peau si lisse ("A Skin So Soft," Canada/Switzerland/France) was selected for Locarno's Concorso Internazionale section in 2017. Most recently, his project Répertoire des villes disparues ("Ghost Town Anthology") made its world premiere in competition at the Berlin International Film Festival.
Nicolás Pereda and Gabino Rodriguez's short Mi piel, luminosa ("My Skin, Luminous," Mexico/Canada) is also set to make its world premiere in Locarno's Fuori Concorso section. Written, directed and produced by Pereda and Rodriguez, producers on Mi piel, luminosa include Garbiñe Ortega and Andrea Bussmann. Meanwhile, director Burak Çevik's A Topography of Memory (Canada/Turkey) will world premiere in the Moving Ahead section. Exec produced by Mustafa Uzuner and produced by Çevik, Fol Film holds the world sales rights to the film.
In addition, director Séamus Gallagher's haus of haraway has been selected for Locarno's Histoire(s) du Cinéma sidebar, screening in the virtual reality gender bender section and writer/director Clement Virgo's Rude (1994) is set for the Retrospettiva Black Light category. Gallagher's VR project is inspired by Donna Haraway's 1985 essay "A Cyborg Manifesto." Produced by Damon D'Oliveira and Karen King, Rude follows three people who struggle with their inner demons as they try to find redemption. Colin Brunton serves as an exec producer on the drama.
Finally, director Reza Farahmand's documentary Notha-ye- mesi yek roya ("Copper Notes of a Wish," Canada/Iran) is part of the festival's Semaine de la Critique section. Produced by Morteza Shabani, the film follows a 10-year-old and his family and friends, who are all survivors of the Syrian civil war. ArtHouse Cinematheque holds the worldwide sales rights to the project.
The Locarno Film Festival runs from Aug. 7 to 17, 2019.
Image of Wilcox courtesy of Denis Côté