Netflix makes U.K. production hub official
The streamer has inked a long-term lease deal with Pinewood Group-owned Shepperton Studios.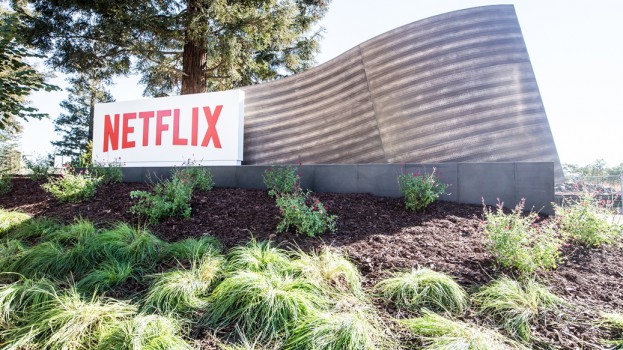 Netflix is continuing to put down roots in international territories through a new long-term lease deal with Pinewood Group in the U.K.
The streamer on Wednesday confirmed a long-rumoured agreement to set up a production hub in the U.K., inking a multi-year agreement that includes 14 sound stages, workshops and office space at Shepperton Studios. Shepperton is a town in Surrey, which lies just outside the Greater London area.
The first original project to shoot there will be action-drama series The Old Guard, directed by Gina Prince-Bythewood and starring Charlize Theron and Kiki Layne. Produced by Skydance Media, Denver and Delilah Productions and filmmaker Marc Evans, the show is an adaptation of a comic book series created by author Greg Rucka and illustrator Leandro Fernández.
Other Netflix original series produced out of the U.K. include Sex Education, Outlaw King and The Crown, with Netflix claiming it has worked on almost 40 originals and copros in Britain over the past year.
Paul Golding, chairman, Pinewood Group Limited, added in a statement that Pinewood plans to open 22 new sound stages across the U.K. in the future.
As is the case in Canada, the U.K. lease deal gives Netflix the guarantee of studio space in a country struggling with capacity issues as it looks to feed a content pipeline that is reported to reach as much at USD $13 billion this year.
Confirmation of the U.K. deal with Pinewood comes four months after Netflix announced it would be establishing a permanent presence in Toronto via long-term lease agreements with both Pinewood Toronto Studios and Cinespace. That deal will see Netflix lease four sound stages at Cinespace's soon-to-be-opened facility in the Port Lands, as well as an additional four stages at Pinewood Studios Toronto. In total, Netflix has signed on to lease 250,000 square feet of space in the city.
Horror anthology series Guillermo del Toro Presents Ten After Midnight and Let It Snow, directed by U.K. filmmaker Luke Snellin, were among the projects confirmed to shoot at Pinewood Toronto when the deal was first unveiled.
Over the past 18 months, Netflix has been snapping up studio space in a number of other global markets, including Spain where it leased a 236,000-square-foot campus in Madrid. The streaming company also purchased a production studio in Albuquerque, New Mexico and most recently revealed it would establish a production hub in New York City.