WAM Media GRP launches scripted division
The Montreal-based prodco also announced the appointment of Misha Solomon as its director of scripted development.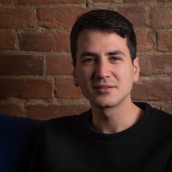 After over 20 years in the factual and lifestyle game, Montreal's WAM Media GRP has set its sights on scripted – launching a division in the space.
According to exec producer and partner Scott Bailey in a statement, the success of the prodco's hybrid factual series like The Detectives (CBC), which was recently renewed for a third season, and Real Detective (Netflix/ Investigation Discovery) allowed it to expand into the new area.
Led by newly appointed director of scripted development Misha Solomon (pictured), the division marks the company's first foray into scripted content production.
Based in Montreal, Solomon will report to Bailey and exec producer and partner Petro Duszara, and will be responsible for facilitating creative partnerships, while overseeing the development of scripted projects and managing a slate of "smart, authentic" projects for the Canadian and international market.
Prior to joining WAM Media, the exec served as director of scripted development at fellow Montreal-based prodco Muse Entertainment. While with the company, he championed CityTV procedural The Murders from development to production, worked on the MOW Good Sam for Netflix and was a co-exec producer on holiday MOW Christmas Jars, which recently rolled in Ottawa.
Solomon's arrival also signals WAM's most recent development hire following New York-based Sara Winter, who joined the company last year as its director of U.S. unscripted development.