In brief: TIFF taps Macnaughton as director of industry
NSI narrows Totally Television projects to two, Schitt's Creek picks up an award and more noms, the CRTC's new Quebec appointment, and more.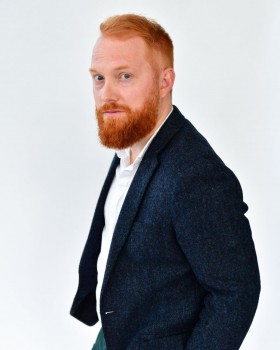 TIFF appoints new director of industry
The Toronto International Film Festival (TIFF) has promoted Geoff Macnaughton (pictured) as its director of industry. Macnaughton, who previously served as a senior manager on TIFF's industry and programming teams, will now oversee its programming and talent development initiatives. Kathleen Drumm, the previous director of industry, has stepped down to work as chief executive of the Whangarei Art Museum in New Zealand. Macnaughton will remain part of the 2019 programming team as the lead programmer on TIFF's Primetime and reports to TIFF artistic director and co-head Cameron Bailey.
NSI selects top two series for Totally Television
Sarah Goodman and Stephanie Ouaknine's The Golden Mean and Michelle Ouellet and Nicholas Carella's Ethics 101 are the two remaining projects in the 2019 National Screen Institute's Totally Television program. The teams will each have a three-day training session in Toronto in Sept. 2019 to address the needs of their individual concepts. NSI Totally Television was created to give hands-on training on development for a TV concept in an 11-month program. So far the program has developed 13 series, with six going to air – most recently, the 2017-18 program project Wolfville by Jon Mann and produced by Rob Ramsay has been optioned by Take the Shot Productions. The program is created in association with Bell Media with Telefilm Canada as a program partner. Supporting sponsors include Corus Entertainment and Breakthrough Entertainment.
Alicia Barin named Quebec regional member of CRTC
Pablo Rodriguez, Minister of Canadian Heritage and Multiculturalism, has appointed Alicia Barin to a five-year term as the Quebec regional member of CRTC. Barin has several years of experience in the industry, serving as a member of Astral Media's senior management team from 2003 to 2013. Barin will begin her term on Aug. 11, 2019.
Dan Levy picks up MTV Movie and TV Award
Schitt's Creek continues to pick up accolades on the road to the Emmys. Dan Levy, the series' star and creator, won Best Comedic Performance at the MTV Movie and TV Awards. The series was also up for Best Show, but lost out to HBO's Game of Thrones.
Schitt's Creek was also the top Canadian series nominated at the 2019 Television Critics Association Awards. The comedy picked up two nominations: one for comedy series and the other for Catherine O'Hara for her comedic performance. CanCon also made up half the youth programming category, with Sinking Ship's Odd Squad, 9 Story Media Group's Daniel Tiger's Neighborhood and Oasis Animation's Arthur all receiving nominations.
Circus launches new podcast
Circus, the HR platform for film and TV, has launched a new podcast called PodCast & Crew that puts a spotlight on below-the-line talent in Canada. Launched on June 14, each episode features emerging and established industry members in a highlighted role, with the launch episode including interviews with production managers Warren Carr and Tia Buhl. The podcast is hosted by writer/director Scooter Corkle and producer Alicia Bernbaum, and supported by CreativeBC and the Canada Media Fund.