Canadian producers selected for 2019 Trans Atlantic Partners
Eight Canadians including Eagle Vision's Rebecca Gibson and GreenGround's Aonan Yang are among the 26 producers selected for this year's program.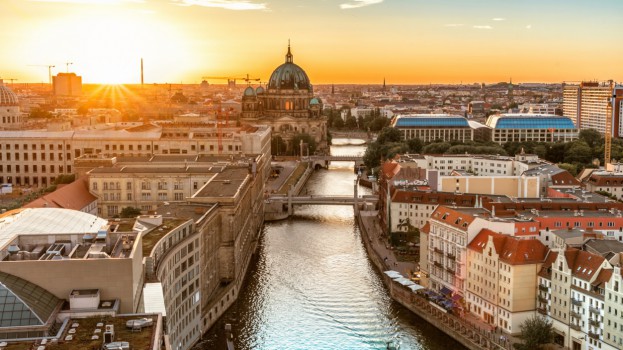 Eight Canadian producers have been selected for Trans Atlantic Partners training program.
The international training intensive, first founded in 2009, is dedicated to trans-Atlantic coproduction, giving producers the opportunity to meet with global industry financiers and decision-makers. A total of 26 producers from Canada, the U.S., Europe, Russia, India and Australia have been selected. It is presented by the Erich Pommer Institut (EPI) and the Canadian Media Producers Association (CMPA) with support from Telefilm and the Canada Media Fund.
Among the Canadian producers is GreenGround's Aonan Yang (Mon Ami Dino), who recently represented Canada at this year's Marche du Film at the Cannes Film Festival. Yang's film My Animal is among seven Canadian selections at the Frontières international copro market at the Fantasia International Film Festival in Montreal.
Joining Yang is boomerang films' Tara Boire (Together Alone), Vladolena Pictures' Olena Fetisova (Ether), Eagle Vision's Rebecca Gibson (Lovesick), micro_scope's Élaine Hébert (For Those Who Don't Read Me), Lily Pictures' Michelle Morris (Red Snow), Borrowed Light Films' Agata Smoluch Del Sorbo (Black Kite) and indie producer Kerri Borsuk (I Want my MTV).
Four Canadian industry leaders will also be attending the program as experts: Tashi Bieler (Run, Private Eyes), SVP, production, film and television at Entertainment One, Paula Devonshire (Greta, Indian Horse), president of Devonshire Productions, Ken Dhaliwal, a partner at Dentons law firm, and Pierre Even (The Hummingbird Project), president of Item 7.
Trans Atlantic Partners will span two weeks between June and September. The first week will run from June 21 to 25 in Berlin and the second from Sept. 9 to 15 in Halifax.
Image: Shutterstock