Recent activism alters how execs think about kids content
Children across the world have taken inspiration from the story of teenage activist Greta Thunberg, and networks have been taking note.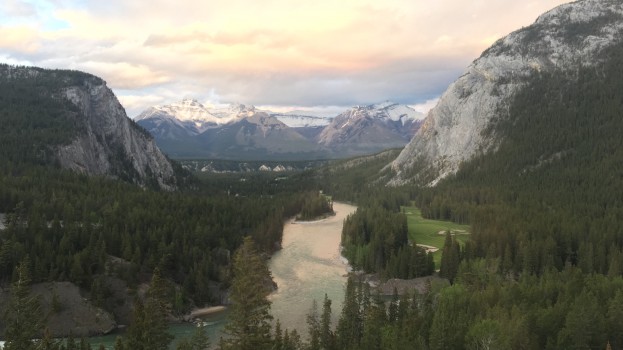 Children's producers and commissioners say a growing interest in activism among kids is changing the way TV networks think about young audiences.
That change has in part been spurred by 16-year-old Swedish schoolgirl Greta Thunberg, who began protesting outside Sweden's parliament building, calling for action on climate change. The teenager has since spoken at the UN Climate Change COP 24 Conference and given a TED talk on the urgent need to act on climate change.
It's something kids across the world have taken note of. And now, networks may be starting to do the same thing.
"I think the appetite has increased from a broadcaster level, from the people in power, realizing that this is something kids care about," said Christin Simms, writer, executive producer, Sinking Ship Entertainment. "Kids are leaving school, they're protesting, it's all stuff they weren't doing six months ago."
It's a shift that will likely see an uptick in the commissioning of content addressing environmental issues, agreed participants on BANFF's "The New Must Have TV: Live Action Kids" panel. The panel was moderated by Nelvana development head Athena Georgaklis and featured Libbie Doherty, head of children's production, ABC – Australia, Melissa Hardinge, senior commissioning editor, CBBC and Cort Lane, SVP animation and family entertainment, Marvel Entertainment.
That young people care about environmental issues is not a new phenomenon, but the recent groundswell of activism from kids has "turned up the dial significantly," said Hardinge. "I love the fact that that young audiences have said, 'grownups are not doing this quick enough, we're going to make our voices heard.'"
ABC Australia's kids head Doherty says the pubcaster is looking at leaning into the shift with some of its in-development projects. It's also something ABC has incorporated into series on its current live-action slate, including Endlings (Sinking Ship Entertainment), which explores issues of animal extinction through a sci-fi lens.
Internationally there has been significant movement in the kids live-action space over the past year, with networks like the U.K.'s CBBC and Canada's CBC adjusting their target demos to find new audiences. CBBC has started commissioning projects targeted at a 13-to-16-year-old demo ("We were very aware that you rarely saw teens on screen. If they were on screen they were trouble makers, or they were 20- or 25-year-olds dressed up in a school uniform," noted Hardinge), while CBC expanded beyond preschool to content for school-aged kids, tweens and teens. Meanwhile, companies like 9 Story Media Group are branching into live-action content to capitalize on an uptick in interest in the space.
With more networks and prodcos moving into live-action content for teens, it will likely become more common to see activism-focused fare getting developed and greenlit by global commissioning entities.
That doesn't mean, however, that kids should be viewed differently by networks based on this recent swell of activism, says Georgaklis.
"That's not to forget that they are also real kids. So they can be activists, but they can also care about their social media feed or where they're going to the movies. It's just showing real kids with lots of layers," she says.