In Brief: Groupe Juste pour rire adds to exec team
Plus, Not Your Panda wins Best Canadian Film at Breakthroughs, in addition to nabbing a distributors attention, while a former Disney exec joins eOne.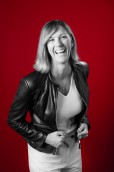 Groupe Juste pour rire expands exec team
Groupe Juste pour rire has added a trio of new members to its senior management team. Among them is Anne Belliveau (pictured right), the organization's new CMO; Rajaa Faour, who has been appointed senior human resources director; and Charles-Olivier Bernard, VP and general counsel. These are all new roles for Groupe Juste pour rire and are effective immediately. As CMO, Belliveau, a former Telus VP, will focus on developing a global marketing vision for the company. She will be responsible for developing all aspects of Groupe Juste pour rire's brand and sub-brands, both locally and abroad. Additionally, her focus will include corporate communications management, market research, product commercialization, global sales measurement and the development of revenue-driven strategies.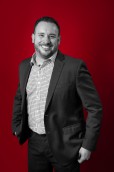 Meanwhile, Faour will play a role in defining the company's human resources strategy and policies. Prior to joining the organization, she served as director of human resources for engineering consulting firm Progesys. Finally, Bernard (pictured left) has over 20 years of experience, with a resume that includes senior management responsibilities for various corporate functions. Reporting to Groupe Juste pour rire's new president and CEO Charles Décarie, he will work in the legal, commercial and risk management spaces for the company, in addition to supporting the management team with its strategic plan and operations monitoring. This announcement comes prior to the start of the organization's annual Just For Laughs and Juste pour rire festivals, which run this July.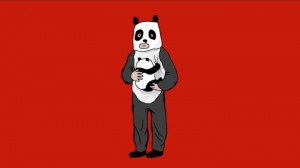 Not Your Panda picks up Best Canadian Film at Breakthroughs
Tigris Alt Sakda's Not Your Panda (pictured right) nabbed this year's Best Canadian Film award at Toronto's Breakthroughs Film Festival this weekend. Written and directed by the Montreal-based animator, the film follows the history of pandas, their captivity and exploitation in popular culture. Not Your Panda is set to be released by Canadian film distribution company Films We Like ahead of one of its fall releases. Films We Like was co-founded by Gary Topp and filmmaker Ron Mann (Carmine Street Guitars). In addition to Not Your Panda, Jaylan Auf won the festival's Jury Award for her film Turning Ten (Egypt/U.K.), while Julia Huynh walked away with the New Generation prize for We Dance at Home (Canada). Breakthroughs' Audience Choice Award will be announced soon.
Former Disney exec joins eOne
Entertainment One (eOne) has tapped former Disney exec Kate Morton as its new director of content strategy at eOne's family and brands division. In the newly created role, Morton will be responsible for devising, communicating and coordinating programming tactics for linear and non-linear content rollout as part of the company's global content distribution strategy. Starting this month, she will be based in London and report to eOne's EVP of content sales Monica Candiani. Working with the company's content sales, global brand, licensing and marketing teams, she will work to maximize exposure of eOne's properties (such as PJ Masks and Peppa Pig) across all platforms. She joins eOne after spending 12 years at The Walt Disney Company, where she most recently served as executive director of programming for Disney Channels in Central and Eastern Europe, South Africa and the Middle East. Beyond that role, Morton has also been responsible for programming, content and promotional engagement strategy for Disney Channels' linear and digital VOD multiplex services across multiple territories. Prior to her time at Disney, she held positions with the children's television programming block Jetix Europe and with Travel Channel International.
With files from Kidscreen
Photo of Anne Belliveau and Charles-Olivier Bernard courtesy of Groupe Juste pour rire