Nish Media launches new Quebec-based distribution arm
7th Screen will handle sales and distribution for feature-length, television and digital titles, focusing on a wider distribution of Indigenous-created content.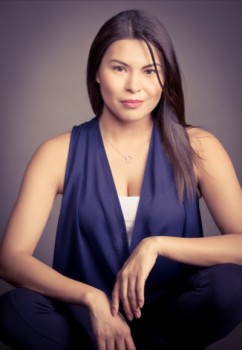 Quebec-based production company Nish Media has launched a new Indigenous distribution arm, 7th Screen.
The new company was formed in part to help drive sales and distribution of Indigenous-created content, including internationally and in rural communities. It will have a wide focus on film and television content on media platforms, from feature films and documentaries to television and VR. 7th Screen's marketing platform will cover theatrical and digital releases for its features, along with festival runs.
7th Screen will be led by Marylou Mintram (pictured) from the Nisichawayasihk Cree Nation. Mintram has served as a communications manager on several non-profit organizations and graduated from the Toronto Film School in 2003. She has broadcast experience with APTN, along with channels such as Citytv, CTV and Discovery.
Mintram is set to attend the Banff World Media Festival, which runs from June 9 to 12, along with Nish Media president Jason Brennan to create new partnerships for the company.