Sophie Dupuis embarks on Souterrain
The writer/director's sophomore feature is backed by SODEC, Telefilm and the Harold Greenberg Fund.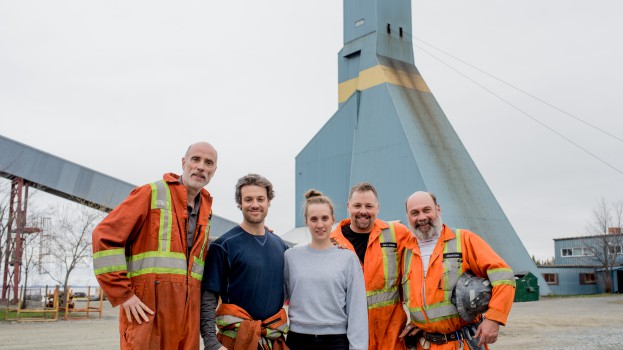 Following Chien de garde (also known as "Family First"), production is underway in on Quebec writer/director Sophie Dupuis' Souterrain.
Produced by Stephen Hansez from Montreal's Bravo Charlie, the feature follows Maxime (played by Joakim Robillard), a miner who is trying to make up for his past. After an explosion happens in the mine, Maxime is forced to go underground to save his friends and colleagues. Production is expected to continue until July 9 in Dupuis' hometown, Val-d'Or, QC.
Souterrain is Dupuis' follow-up to her first full-length feature, Chien de garde, a film that was selected earlier this year as Canada's 2018 foreign-language Oscar pick.
Last December, Souterrain picked up funding from SODEC's film production assistance program. The drama also received support from Telefilm Canada and the Harold Greenberg Fund.
Souterrain also marks Dupuis' most recent project with Bravo Charlie, which previously produced Chien de garde and Dupuis' short documentary L'hiver et la violence (2014). In addition, this is her second film featuring actor Théodore Pellerin. Axia Films is set to distribute the drama in Quebec.
The feature also stars James Hyndman, Guillaume Cyr, Catherine Trudeau, Mickael Gouin, Chantal Fontaine, Bruno Marcil, Jean L'Italien, Lauren Hartley, Jean-Francois Boudreau, Maxime Genois, Charles-Aubey Houde and Sebastien Leblanc.