Half a century of The Characters
As the talent agency reaches its 50th anniversary, Jennifer and Larry Goldhar reflect on how the business came into existence and how it has adapted in a shifting environment.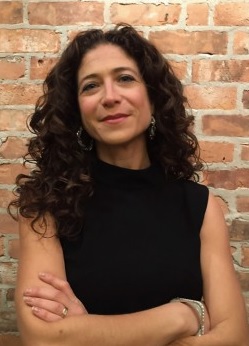 When Larry Goldhar (pictured left) co-founded The Characters Talent Agency, he concedes that he didn't exactly have a long-term financial plan.
In fact, he wasn't looking beyond the first four weeks.
"We felt that financially we could exist for one month if we invested $600 into this," he tells Playback Daily of the talent agency's 1969 launch.
Fast forward five decades and it seems his business plan was more robust than it looked, with The Characters becoming arguably Canada's biggest talent agency and certainly its longest-running one.
The company reached its 50-year milestone earlier this month – an occasion it marked with a rebrand and a long-overdue retirement party for Goldhar, who stepped down as president of the company in late 2015 as his daughter Jennifer Goldhar (pictured right) took the reins.
The film and TV business in Canada has spun on its axis more than a few times since 1969, but there has never been a period of change greater than the past five years, say the pair, especially for talent agencies that are seeing more migration than ever before between the mediums of film and TV. (Jennifer Goldhar notes that the transition from film to TV is slightly different for U.S. and Canadian actors, with big-name U.S. stars typically being drawn to TV by increasingly ambitious content. Meanwhile, lesser-known Canadian actors use indie film to make a name for themselves on the festival circuit before transitioning into TV.)
For The Characters, one of the major changes of the past decade has been how it works with companies south of the border.
"In the past, we lost a lot of clients south of the border," says Jennifer Goldhar. "We've worked really hard to develop relationships with our U.S. counterparts, so that we no longer lost the clients but we shared them."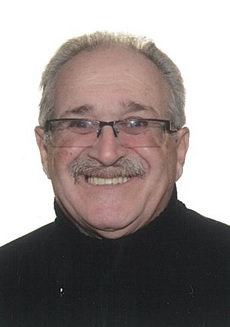 That strategy has paid dividends for The Characters and other Canadian agencies in recent times, with Jennifer Goldhar noting that Tatiana Maslany and Jason Priestley (both represented by The Character's in Canada) are good examples of Canadian talent that have moved nimbly back and forth between Canada and the U.S.
As the production industry in Canada grows from coast to coast, the opportunities for talent to work in a mixed economy – of Canadian series shooting in Canada, U.S. series shooting in Canada, and American shows shooting in the U.S. – has never been greater, she adds.
The company also intends to modernize its image somewhat as it heads into its sixth decade. One of the ways it's doing that is through a slight tweak to its name, which will be branded more prominently as "CTA," as opposed to The Characters. Jennifer Goldhar says the new name is a little catchier, and is a hat tip to some of the three-letter talent agencies in the States such as CAA, UTA, ICM, WME.
While Jennifer has been setting up the company for success in its next 50 years, Larry Goldhar has been penning a memoir documenting the company's genesis up to the present day.
"A Character Study," released earlier this month, will serve as a document of the company's history and where it intends to go in its next 50 years, he says. And after turning a one-month financial plan into 50-year business entity, there won't be many betting against The Characters.
"It doesn't feel like it's been 50 years, and as bad as some days get in any business, it has never seemed like work," he says.