Quebecor Content greenlights Brooklyn Nine-Nine adaptation
Patrick Huard, who wrote and starred in both Bon Cop Bad Cop films, will direct the French-language version of the TV comedy.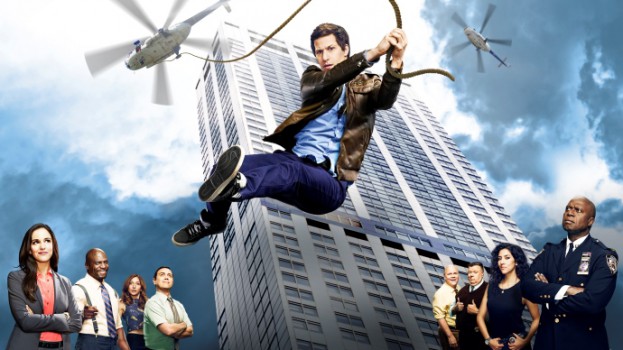 Quebecor Content has inked a deal to remake Brooklyn Nine-Nine for the Quebec market.
The Montreal-based company has picked up the format rights from NBCUniversal International Formats. The remake is produced by ComediHa! and goes to camera this summer in Quebec City.
Patrick Huard, who wrote and starred in both Bon Cop Bad Cop films, has been tapped to direct the French-language adaptation of the popular half-hour comedy. Huard's directing credits include feature films Filière 13 (2010) and The 3 L'il Pigs (2007).
The new project marks the first time that Brooklyn Nine-Nine has been remade internationally. Quebecor Content did not give any details about when, or on which broadcast platforms, the adaptation would launch. No casting announcements have been made at this time.
Brooklyn Nine-Nine debuted on FOX in the U.S. in 2013. The half-hour comedy ran for five seasons and more than 110 episodes on FOX before the U.S. net cancelled it in May 2018. Following the cancellation, NBC picked up the series for a sixth season, which aired earlier this year. In February, NBC renewed the show for a seventh season. The U.S. version of the series is produced by Universal Television in association with Fremulon, Dr. Goor Productions and 3 Arts Entertainment. It was originally created by Dan Goor and Michael Schur.
Quebecor Content is a subsidiary of Quebecor Media. NBCUniversal International Formats, which is part of NBCUniversal International Studios, is the international sales group for formats created within NBCUniversal.