TSC looks to open up a new dialogue in its 10th year
Toronto Screenwriting Conference founder Glenn Cockburn says this year's event will shine a light on mental health and managing the stresses of a lifelong career as a screenwriter.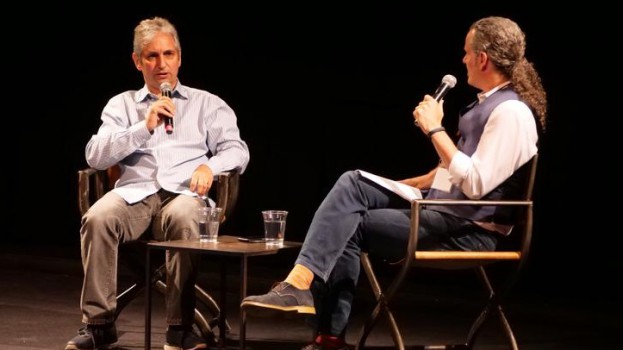 For a decade, the Toronto Screenwriting Conference (TSC) has helped pen a new script for North American writers navigating the fast-changing and often choppy waters of the film and TV industry.
Since its launch in 2009, the conference has grown to be among the world's most well-regarded events for professional screenwriters looking to discuss everything from the craft of showrunning and writing to the business behind the industry.
While the shifting landscape has had a profound impact on the business of screenwriting – the transition from episodic broadcast TV to serialized streaming has turned the TV writing process on its head – conference founder Glenn Cockburn says TSC's raison d'être remains the same.
"The purpose of the conference has always been to create a conversation for screenwriters and the people who work with them. The mission hasn't changed, but I think the conversation changes every year," he told Playback Daily.
One of the new conversations that Cockburn said will take place this year is about the mental health of screenwriters. It's a topic Cockburn acknowledges is discussed behind closed doors – between screenwriters, and between screenwriters and their representatives – but is an issue rarely broached in more public settings.
"For the first time, from the stage, we'll be talking about the mental health of screenwriters. Not just process, and not just craft or talent, but managing your life, your emotions and the stress of a career of being a screenwriter."
Part of the reason Cockburn feels it is so necessary to have these discussions now is because of TSC's relatively unique position as a conference built for established writers and showrunners. "Most screenwriting events are designed for beginners, and those stresses don't necessarily exist as much as they exist for professional screenwriters," he said. "The hope is to create a dialogue about the struggles of a lifelong career as a screenwriter."
The 10th annual edition of the conference takes place this weekend (May 4 and 5 at Daniels Spectrum in Toronto), with Carlton Cuse (Lost and Bates Motel showrunner), Charles Randolph (screenwriter of The Big Short) and Phil Breman (NBC Vice-President of Current Programming) among the speakers.
As the conference reaches this milestone year, Cockburn says his optimism about the where the screenwriting community is headed has never been greater. "There's never been a been a better time to be a screenwriter in North America – to do Canadian content programming, to work on big-budget shows in LA. and to work on American shows that are shooting in Canada."
And with the industry in a constant state of flux, Cockburn says the only thing that's guaranteed is that things won't be the same next year, either.
"Part of TSC's mission is to realize that the art and business of screenwriting, like the industry, is an evolution."