Netflix approaches 149 million subs
The giant also said it would try to be more transparent with producers, members and the press over the next several months about what audiences are watching.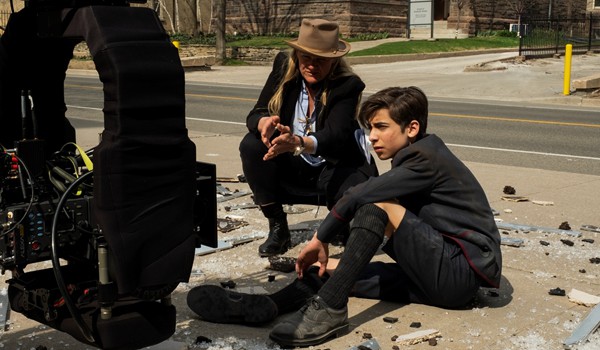 Netflix's 2019 Q1 saw the SVOD report that it had reached its highest quarterly paid net adds in its history, gaining a record number of 9.6 million subscribers.
All told, the streamer's latest quarterly financial results saw it near 149 million global streaming paid memberships (coming in at 148.86 million), while revenue went up by 22% to $4.5 billion. Of those 9.6 million subscribers, 1.74 million came from the U.S, while 7.68 million were international.
During Netflix's Q1 2019 earnings interview, Netflix's chief content officer Ted Sarandos said over the next several months the streaming giant would try to be more transparent with its producers, members and the press about what the world is watching. "So being able to share some of those numbers gives people a better sense of what things they might be interested in as well," he said. As part of this push, Sarandos said the company plans to introduce more specific and granular reporting.
Further hammering this home, Netflix shared some stats on its recent content successes in its stakeholder letter. For Q1 2019, the company reported that its Toronto-shot supernatural series The Umbrella Academy (pictured), which was recently greenlit for a season two, had been watched by 45 million member households during its first four weeks on the platform.
Abroad, Netflix said its local adaptation of its unscripted cooking competition Nailed It!, Nailed It: Mexico, achieved three times more first-month watchers in Mexico than its dubbed U.S. version. The streamer also highlighted its Korean original series, Kingdom, which launched this January, explaining that the show is its "most successful season one show in Korea to date" and that it has been watched by millions of subs outside of Korea, with strong viewership in Asia.
With the recent introduction of Apple and Disney's streaming platforms, Netflix told its stakeholders that it was "excited to compete." The company welcomed the new entrants in its letter to stakeholders, explaining that this increased competition is an opportunity for both content creators and consumers alike to access great video experiences. Overall, Netflix said it didn't anticipate that these new entrants will "materially affect" its growth due to the nature of the trio's content offering and the transition from linear to on demand.
As for the company's recent price increases in some territories, in its letter to stakeholder's Netflix said it is working its way through the increase process in the U.S. (which saw a price hike from USD$11 a month to $13), Brazil, Mexico and parts of Europe. Noting that the response in the U.S. has been as the company expected, also comparing it to what happened in Canada during the streamer's recent increase in Q4 in 2018, "where our gross additions are unaffected, and we see some modest short-term churn effect as members consent to the price change."
Looking forward, Netflix said that it has a strong slate of global content planned for its Q2 with new seasons of some of its biggest hits like Stranger Things, The Crown, Orange is the New Black, along with new content like director Michael Bay's Six Underground and Martin Scoreses' The Irishman set to hit the platform soon. For Q2, the company projects its total paid net additions will come in at 5 million, with 4.7 million of that coming from international subscribers.