Illumination exec takes over at DHX animation studio
Amir Nasrabadi will oversee animation production, including the making of DHX's Peanuts content for Apple as the new EVP and GM of its Vancouver animation studio.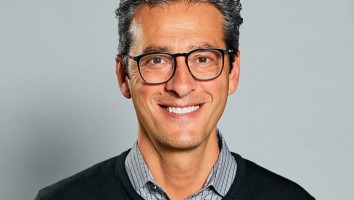 Former Pixar and Illumination exec Amir Nasrabadi is stepping in to lead DHX Media's Vancouver animation studio as EVP and GM. Starting on June 10, Nasrabadi will oversee all animation production, including DHX's new Peanuts content for the upcoming Apple TV+ streamer.
DHX is working closely with subsidiary Peanuts Worldwide and plans to make original series, specials and shorts based on the classic comic strip franchise. There are still very few details about that content, but Apple did announce its new SVOD in late March, including plans for a new Sesame Workshop series entitled Helpsters.
Nasrabadi previously served as an animation exec at leading kids film studios including Pixar and Disney. Most recently, he was the EVP of finance and operations at Illumination Entertainment, where he helped steer the release of films such as Minions, Despicable Me, The Secret Life of Pets, Sing and The Grinch.
Before that he was SVP of animation production at Paramount Picture for two years, VP and GM of Pixar Canada for five years, and VP of finance and operations at Walt Disney Studios for 10 years.