Vanessa Matsui selected for Sundance Institute program
Matsui's Ghost BFF webseries (pictured) is among 10 titles chosen for the mentorship lab focused on digital short-form projects.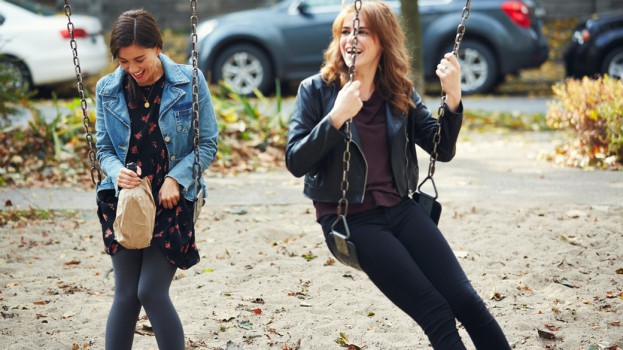 Actor and director Vanessa Matsui is among the international fellows chosen for Sundance Institute's YouTube New Voices Lab.
The program, now in its second year, is a four-day program that provides hands-on workshops and mentorship opportunities by Sundance advisors. It focuses on short-form digital projects and runs from April 8 to 11.
Matsui was selected for the second season of Babe Nation's Ghost BFF, which goes into production this summer in Toronto. The series streams on Elizabeth Banks' WhoHaha YouTube channel.
Ghost BFF is among 10 projects selected for the program, including Mature Adult Stuff by Dance Moms showrunner Lindsay Weiglein and Emmy award-winning reality producer Sandi Johnson.
This year's advisors include screenwriter Fatimah Asghar (Brown Girls), comedy writer Daniel Chun (Speechless, The Office), actor and director Joan Darling, writer/actor/director Joan Tewkesbury (Nashville) and writer William Wheeler (Ray Donovan, Queen of Katwe). Fellows will also have access to creative and strategic support from the Sundance Institute year-round following the four-day program.