DHX to sell Toronto studio on Bartley Drive
The company is continuing to streamline its physical operations across Canada following the conclusion of its strategic review.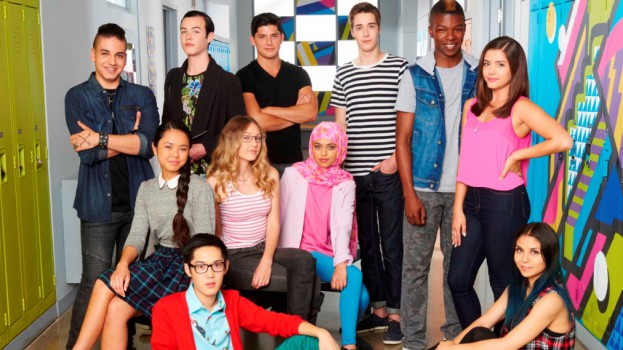 DHX Media is continuing to streamline its physical operations across Canada with the sale of its Toronto production studio on Bartley Drive.
The company announced Tuesday that it has entered into an agreement to sell the 100,000-square-foot building for around $12 million. The transaction is expected to close in early June. Some of the series shot there in recent years include live-action shows like Degrassi: Next Class (pictured), Make It Pop and Open Heart.

The sale of the Bartley Drive studio does not mean the company is exiting the live-action space, noted a company spokesperson to Playback Daily, with DHX currently working on a number of live-action properties including the recently greenlit Up in the Air.
DHX will also maintain its Queen's Quay corporate office, which houses its DHX Television business unit. Linear channels Family Channel, Family Jr., Family CHRGD and Télémagino fall under the DHX Television umbrella.
The deal comes five months after the company revealed it was selling its Halifax animation studio. That studio had around 160 full-time employees and housed production on projects including Inspector Gadget, The Doozers, Little People and Space Ranger Roger.
With the sell-off of the Halifax studio, all of DHX's animation operations are now based in B.C., where it employs around 600 animators.
News of the Bartley Drive studio sale comes seven months after DHX concluded a year-long strategic review. At the time, DHX said it would consolidate a number of business units, as well as making some staff cuts, as it realigned its content strategy to focus on producing premium original content for streaming services and shorter-form content for its ad-supported YouTube network Wildbrain.