SODEC backs films from Colonelle Films, Unite Centrale
Projects directed by Louis-Seize-Plouffe and Martin Amiot will receive production support through the funder's Young Creator Assistance Program.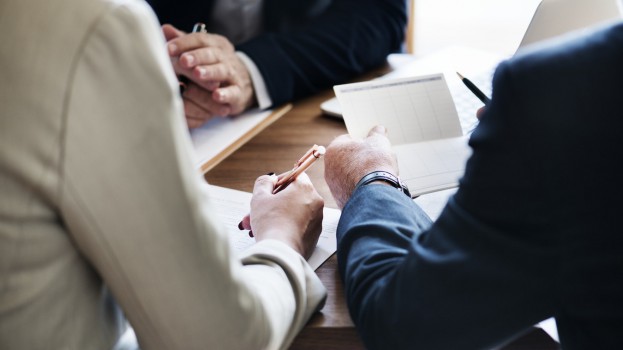 SODEC has selected a mix of 10 short and mid-length projects to receive production support through its Young Creator Assistance Program.
Produced by Colonelle Films, the prodco behind Genevieve Dulude-De Celles' debut Une Colonie ("A Colony"), Louis-Seize-Plouffe's Comme une comete tells the story of a 15-year-old girl who observes the Perseid meteor shower with her mother every year. However, everything changes for her when she goes on her latest trip. Une Colonie, which recently picked up a Crystal Bear award for best film at the Berlin Film Festival and three prizes at the 2018 Whistler Film Festival, is currently up for seven awards at the 2019 Canadian Screen Awards next week.
Meanwhile, Martin Amiot's Blitzmusik follows Gus and Lars, two enemies who find themselves locked in a school, where they have to fight with musical instruments. Blitzmusik is set to be produced by Montreal's Unite Centralé. One of the prodco's most recent projects is Félix Dufour-Laperrière's animated feature, Ville Neuve. Composed of more than 80,000 hand-crafted drawings, the film screened at the Venice International Film Festival, the Ottawa International Animation Festival and The Vancouver International Film Festival last year.
Other films selected for the program include: writer Tania Vicky Gagné and director William Collin's Babatoura (produced by Artemis Films); writer/director Marc-Antoine Lemire's Extras (Les Films Leona);  Fantome from writer/director Alexa-Jeanne Dubé (Films Maestro); In the Jam Jar from writer/director Colin Nixon (Leo et Georgia); writer/director Katherine Martineau's Douce violence (Arpent Films); and writer/director Zoé Pelchat-Ouellet's Lune (produced by Memo Films).
Finally, two documentaries were also picked for this year's program: Gabor and Streets of America.
Written and directed by Joannie Lafreniere, Gabor follows the story of photographer Gabor Szilasi, who immigrated to Canada in the '50s and shortly thereafter settled in Montreal. Lafrenière previously teamed up with Colonelle for the doc Snowbirds in 2017. The feature-length doc will be produced by Quebec's Chasseurs Films. Finally, Mitchell Stafiej's Streets of America demonstrates what it's like to be on the U.S. streets via the perspective of a car camera.