Industry lawyer John Robinson dies
Robinson was known for his pioneering work in establishing collective agreements between Canadian entertainment industry organizations.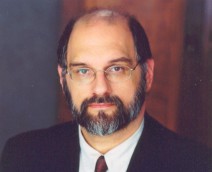 Prominent Canadian entertainment lawyer John Robinson has died.
The former CMPA chief negotiator, and more recently, eOne counsel, is considered a pioneer of Canada's modern entertainment industry, and an "architect" of the CMPA's collective agreements with Canadian unions and guilds. Many of the provisions crafted by Robinson in early collective agreements for actors and writers guilds are still used in the industry today.
His death is described in his obituary as "sudden."
"He was a big man in every sense," recalls CMPA president and CEO Reynolds Mastin. "His personality matched his physical stature. He was kind, thoughtful and honest. I always knew I could pick up the phone and call John whenever I needed help with a complex issue, and there are literally dozens and dozens of people in this industry who could say the same thing. He made so many of us better at our jobs.
"I began working with John when I started as a very green labour negotiator for the CMPA back in 2012. During bargaining John would quietly take me aside when he felt I was taking an issue in the wrong direction and suggest how I could course correct… He was a natural-born teacher and mentor."
Mastin says Robinson felt a responsibility to ensure agreements served the domestic industry. "He would always bring that perspective to the table to ensure that independent Canadian producers' interests were reflected in the collective agreements that we would negotiate with the unions and guilds," he says. "John was able to do that because he understood the industry so well, the service and the domestic side of the business, and could craft solutions that would meet the needs of both service and domestic producers."
Robinson is survived by his wife, Louise, and their children, Arianne and Jordan. Funeral services are being held today (March 20).