Bringing Jann into the spotlight
The producers behind Jann share how a one-page pitch on a series revolving around Jann Arden turned into CTV's newest sitcom.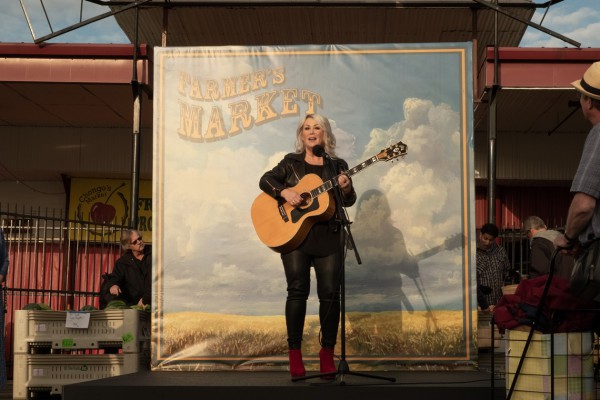 It may have been sitting and writing out story beats in Jann Arden's living room in Calgary when Jann co-creator and producer Leah Gauther realized working on a sitcom around the famous Canadian singer would never be a typical Canadian TV experience.
That sense would never fully leave in the years to follow, with broadcasters and producers all cheering on Arden's transition from music icon to TV star along the way.
Fast-forward to three years later, the fully fledged series is already making waves ahead of its March 20 broadcast debut on CTV.
Jann's story began four years ago when Arden and Gauthier, who had already known each other as friends for over a decade, sat down and began writing ideas for a sitcom about Arden, who was looking to make the transition to a television career. The two brainstormed ideas, including scenarios about Arden running a trailer park or buying a strip mall, before landing on the idea of an alternate version of Arden: an aging singer down on her luck.
"The most comfortable she was, and the most comfortable we were writing for her, was just to be a heightened version of who she is already," Gauthier told Playback Daily.
With a single-page concept in hand, the two presented the idea to the producers at Project 10, with which Gauthier had a previous connection to through her sister, entertainment lawyer Porsha Gauthier. Andrew Barnsley, president and executive producer at Project 10, says he and producer Ben Murray were sold from the start. "We love who [Jann Arden] is and who she is as a personality," says Barnsley. "We said, 'yeah, there's a show here. Let's figure out a way to build it out a little.'"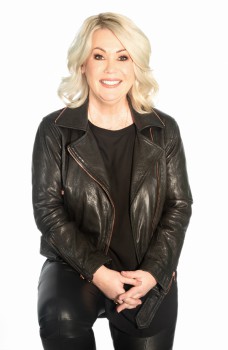 The next hurdle was to find a showrunner with experience in scripted content to help create the first season with Arden and Gauthier. Gauthier's previous production work was in factual, with credits including assistant director for The Real Housewives of Vancouver and casting for series like Game of Homes and Mind Set Go. It was a more than six-month process to find the right fit, but eventually they landed on Jennica Harper.
"I was looking to hire someone who had the skills that I didn't, so that we could form a superhuman," says Gauthier, noting that Harper's strength in story structure was a boon in development, while Gauthier brought her own strengths in casting and wardrobe. "She filled all those gaps for me."

After bringing Harper on board, the show went into development for another six months, with Arden hosting them at her home in Calgary. Finally, once Jann was ready to go to market, a team consisting of Barnsley, Murray, Gauthier, Arden, and Arden's manager Bruce Allen met with their first choice in broadcaster: Bell Media. Gauthier says talks with Bell Media felt like more of a "conversation with friends" than a business meeting. Barnsley confirms that the broadcaster was supportive from the get-go – as is well known, president Randy Lennox comes from the music industry – and the show soon landed a home at CTV.
Not long after they landed a production partner with Calgary's Seven24 Films, which had previous experience with Project 10 and Arden, who had recently filmed a guest appearance on Wynonna Earp. "It was kind of too easy, and I'm not delusional to think it wasn't because of [Jann] and her amazing reputation," says Gauthier.
The first season was shot over a whirlwind 19-day block shoot in fall 2018, approximately three years after Project 10 signed on based on the single page pitch. "It's funny to think about three years as quick but, in terms of development, to go from that initial phone call to broadcast in three years is pretty remarkable," says Barnsley.
Looking ahead to international sales, it's Arden's star quality, rather than her homegrown fame, that Barnsley believes will help sell Jann, though he notes that she's quite well known south of the border. While the team is still working out its sales strategy, their confidence in the series outweighs any doubts. "The story stands on its own," he says. "Jann is a TV star, is what we've discovered."