Ghost BFF greenlit for season two
The CSA-nominated webseries from Babe Nation will head into production in June and later stream on the WhoHaha YouTube channel.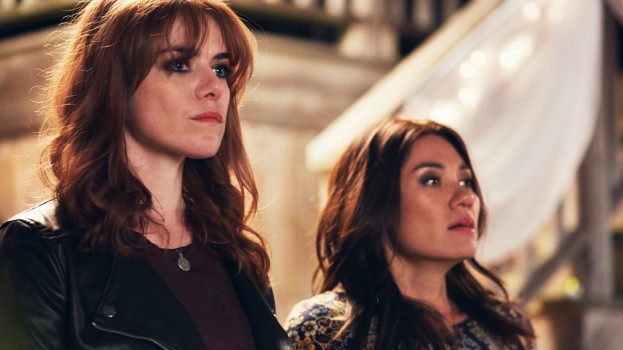 Babe Nation Films' Ghost BFF will haunt Toronto a second time following a greenlight for its sophomore season. The series about two best friends struggling with depression and mental health, one alive and one dead, is scheduled to go into production in June.
The series will be available to stream on WhoHaha, the YouTube channel co-founded by Elizabeth Banks.
Ghost BFF is produced and co-written by Babe Nation's Katie Nolan and directed and co-written by Vanessa Matsui (The Handmaid's Tale), who also stars in the series alongside Tiio Horn. Babe Nation, which will release its first feature film this year, was one of Playback's 5 to Watch in 2018.
The greenlight follows two Canadian Screen Award nominations for Ghost BFF for Best Web Program of Series, Fiction and a performance nomination for Matsui. Season two of the series received $150,000 from the Canada Media Fund's Web Series Pilot Program.