AMI-tv adds originals, international acquisitions to spring lineup
Tara Yolan Productions' Reflect and Renew with Kevin Naidoo (pictured) and in-house special Heart to Heart premiere later this month.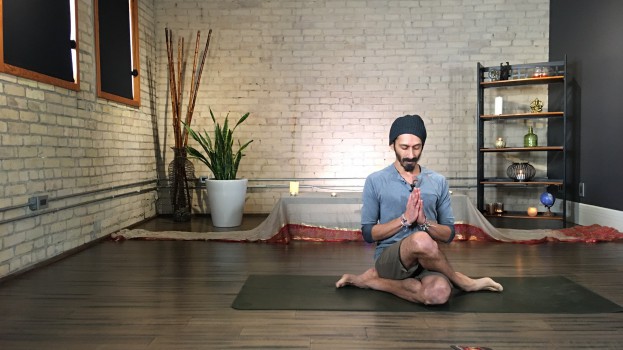 AMI-tv has added a raft of new original docuseries to its spring lineup, including Reflect and Renew with Kevin Naidoo and 30-minute special Heart to Heart.
Produced by Tara Yolan Productions, Reflect and Renew (pictured) follows yoga instructor Naidoo as he guides viewers through various meditation and yoga practices. The 25 x 30-minute series will make its debut on the Accessible Media-owned channel this Saturday at 9 a.m.
Meanwhile, Heart to Heart, a new Accessible Media in-house production, tracks the story of three couples, discussing what love looks like when one partner has a disability. Heart to Heart will air on March 15 at 7 p.m.
Newly acquired programs also set to air on the channel include Montreal-based Picture This Productions' Seen & Heard and the two-part BBC documentary Without Limits: Australia. Seen & Heard (8 x 8 minutes) follows both deaf and hearing actors and stage crew as they put on a theatrical version of The Little Mermaid, while Without Limits (2 x 60 minutes) focuses on the story of an ex-army captain who leads a team of former British and Australian servicemen and women with disabilities on a expedition across Western Australia's Kimberley region. Episode one of Without Limits will air on May 18 at 8 p.m., while the premiere of Seen & Heard will be broadcast on May 24 at 5 p.m.
Season three of AMI-tv's original docuseries, Our Community, will also return this month. Set to debut on March 21 at 8:30 p.m., the 30-minute show will air the episode "Paralympic Sports Association," which follows the community behind the Edmonton-based, volunteer-driven sports association. In addition, episode two of AMI-tv's 30-minute in-house production Level the Playing Field will land on the channel this May. Introduced earlier this year, the series hosted by Greg Westlake showcases the power of sport. Episode two follows the story of international wheelchair tennis champion Rob Shaw, and airs on May 10 at 7 p.m.