International: Canal+ enters SVOD race, France taxes digis
Plus: the U.K. and China set a new legal framework for IP confidentiality in copros and Sweden introduces new production tax rebate.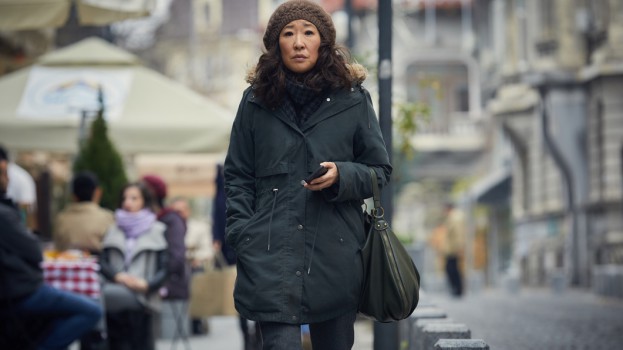 Since Canadian film and TV doesn't live in a bubble, Playback's coverage shouldn't either. As such, we're introducing a new international column, containing an overview of stories from around the globe that have significance for the wider industry.
France introduces tax bill for digital giants
The French government has introduced a new 3% tax bill on leading internet-based companies in a bid to level the playing field for small and medium businesses while increasing tax revenues. The bill is targeted at companies with global revenues of more than 750,000 euros and it only affects those that make a profit from selling consumer data rather than directly selling products online. Companies affected by the bill include Google, Amazon and Facebook.
The new tax is expected to bring in 500 million euros in revenue by 2020 and allow the country's corporate tax rate to lower from 33.3% to 25% by 2022. France's Minister of Economy and Finance, Bruno Le Maire, called the bill a first step that should encourage other OECD (Organization for Economic Co-operation and Development) countries to introduce their own digital tax moves.
U.K., China set legal framework for copros
Pact, the U.K. producers' trade association, has unveiled a new legal framework for handling intellectual property and confidentiality in U.K. and Chinese coproductions. The framework adds a suite of legal and logistics documents featured in the U.K.-China Film & TV Toolkit, all in compliance with U.K. and Chinese law. It was developed with the U.K.'s intellectual property attaché to China, based in the British Embassy in Beijing and the British Film Institute (BFI). The new guidelines are meant to foster deeper collaboration between the two countries by protecting IP and promoting the co-creation of ideas.
Canal+ Group launches new streamer
France's Canal+ Group has entered the SVOD race with a new streaming service offering original scripted content. Titled Canal+ Series, the streamer launched March 12 with international content from Showtime and FX and exclusive rights to shows such as Killing Eve (pictured) and Deadly Class. The launch also includes five original series: Spiral, Hippocrate, Platane, Guyana and the copro Versailles, with more scheduled to be released at a later date.
Western Sweden introduces production rebate
Swedish film funder Film i Väst and Västra Götaland County have launched the country's first ever production rebate program to increase its competitive edge in the global market. International prodcos may qualify for up to 30% of local spend costs on the west coast for feature films and scripted series, as well as post-production services. The deadline for the first round of applications is March 31. Among recent films to receive funding by Film i Väst is Lone Scherfig's The Kindness of Strangers, which was coproduced by Toronto's Strada Films and opened the 69th Berlin International Film Festival last month.
Apple expected to unveil SVOD this month
U.S.-based tech giant Apple has announced a media event for March 25, largely believed to be when the company will officially announce its own streaming service. Last month, numerous outlets reported an announcement was forthcoming, but this is the first confirmation that has come directly from Apple. Invitations to the event included a film reel and the words "it's show time."
With files from Realscreen