Wynonna Earp campaign erupts after reports of production delay
Reports late last week that the series' future is uncertain caused a furor online around the hastag #FightforWynonna.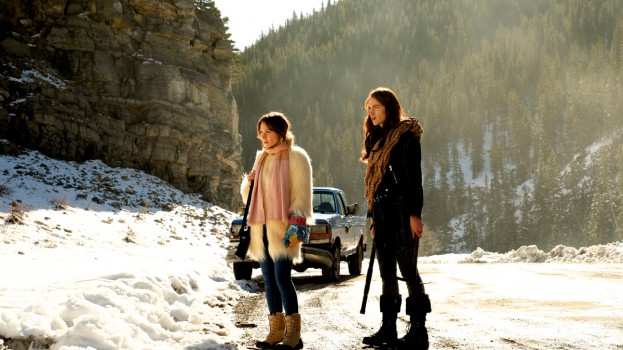 Reports on Friday that production on Wynonna Earp has been delayed have cast doubt on the future of the series and ignited an online campaign to save the show.
In a statement to Playback Daily, international distributor IDW Entertainment confirmed that it is currently "working out the details" for the property's future. The series is produced by Canada's Seven24 Films. It airs on Syfy in the U.S. and Space in Canada.
"IDW is committed to continuing to tell the Wynonna Earp story," the company told Playback Daily. "Much like the fans, we are passionate about not only the series, but the comics, the characters and the overall message that the Wynonna Earp franchise carries. We are in the process of working out the details for how the Wynonna story will continue and will share new details very soon."
Playback has confirmed that production on the series was meant to begin this week but has been delayed. Its Canadian broadcaster, Bell Media, declined to comment.
Wynonna Earp fans, known as "Earpers," began to make noise online after star Melanie Scrofano (in a now-deleted tweet) indicated production on season four was delayed, and the hashtag #WynonnaEarp was soon trending on Twitter. Since then the fans have created a campaign directed to U.S. broadcaster Syfy and IDW. Numerous tweets from showrunner Emily Andras list the #FightforWynonna hashtag as well.
NBCUniversal's Katherine Nelson, SVP, communications, USA Network & SYFY released a statement on Twitter that the U.S. broadcaster remains "completely committed to the series" after ordering a fourth season.
In Dec. 2018 IDW Media Holdings disclosed that the company received a $5-million loan and $26 million in short-term bridge financing facility from chairman Howard Jonas. Its financial challenges as listed in the document included the production cost of Wynonna Earp seasons four and five, which are only partially covered by NBCUniversal license fees. Syfy has not officially confirmed the series for a fifth season.
IDW also holds the rights to High Park Entertainment's October Faction and V-Wars, slated to air on Netflix later this year, as well as Locke & Key.
Wynonna Earp has picked up a number of nominations and accolades in its three seasons, including a People's Choice Award for best sci-fi series, three consecutive GLAAD nominations and eight Canadian Screen Award nominations in 2019.