La Course des Tuques zooms past $2.5M at the box office
The feature is the sequel to the 2015 box office hit La Guerre des Tuques.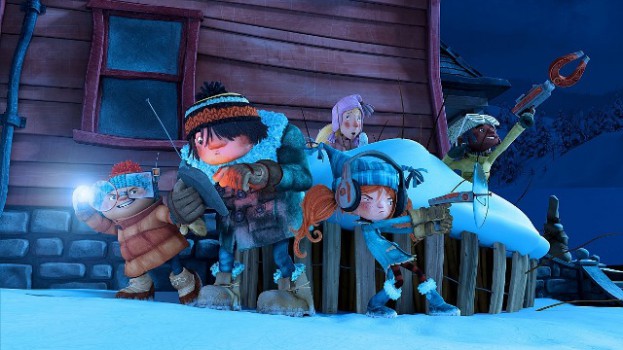 La Course des Tuques ("Racetime") has officially crossed the $2.5 million mark at the Canadian box office.
As of Feb. 4 the sequel to 2015′s La Guerre des Tuques, produced by Montreal-based CarpeDiem Film and TV, has taken a total of $2.52 million, according to a spokesperson for Les Films Seville.
Written by Paul Risacher, Claude and Maxime Landry, La Course des Tuques follows Frankie-Four-Eyes and his team as they embark on a sled race against new competitors. Yesterday (Feb. 7) the trio were nominated for best adapted screenplay at the Canadian Screen Awards. The film is also in the running for the Achievement in Sound Editing prize.
After making its debut during the week of Dec. 7 to 13, 2018, the animated feature surpassed $1 million on Christmas Day. According to Playback's most recent Hot Sheet data, during the week of Jan. 25 and 31, 2019, La Course accumulated a total of $2.47 million at the domestic box office, beating out Stan & Ollie and CSA nominee La Grande Noirceur ("The Great Darkened Days").
La Course's predecessor, La Guerre des Tuques, previously took $3.3 million at the Canadian box office when it was released in 2015. The feature was also awarded the Guichet d'or for achieving the highest box-office sales of any French-Canadian feature.
La Course des Tuques is produced by CarpeDiem president and producer Marie-Claude Beauchamp. The film is directed by Benoit Godbout and co-directed by Francois Brisson.