The Nut Job butters up for the small screen
Canadian studios Toonbox and Pipeline have unveiled a joint venture to collaborate on new projects from existing IP, including The Nut Job franchise.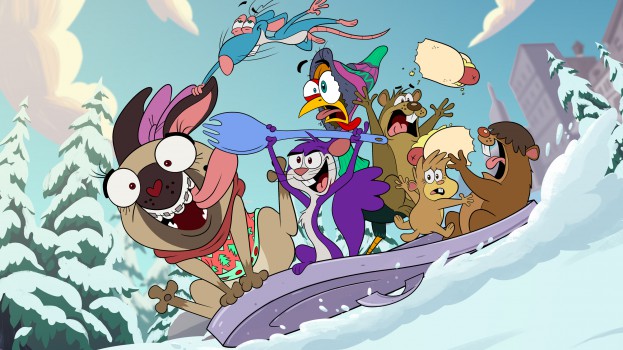 Toonbox Entertainment and Pipeline Studios have unveiled a joint venture that will see the Canadian animation firms collaborating to create new IP from their existing brands.
The companies will jointly develop and produce projects including a TV version of Toonbox's hit feature The Nut Job.
Toonbox and Pipeline are now in development and have hired industry veteran Grant Moran as showrunner for the TV series, which the studios report is set for production. Called Nut Jobs, the show is a 2D animated series aimed at six-to-11 year-olds. Moran was previously the executive director in charge of production at Nickelodeon. His previous writing credits include Mattel's Barbie Dreamhouse Adventures and Wellie Wishers. The companies declined to comment on whether or not a broadcaster was attached to the project. 

The announcement of the TV remake comes two and a half years after the release of The Nut Job 2 (produced by ToonBox, Gulfstream Pictures and Redrover). The sequel took around USD$65 million, while the original took more than $120 million at the global box office when it was released in 2014.
Pipeline's production credits include Nina's World (NBCUniversal), Legend Quest (Netflix), Fangbone! (Disney XD) and Hotel Transylvania: The Series (Sony). It is currently in production on Sunny Day for Nick Jr., among others.