CTV sets March premiere for Jann Arden comedy
Bell Media set its midseason schedule, which will include a slightly expanded episode order for The Launch season two.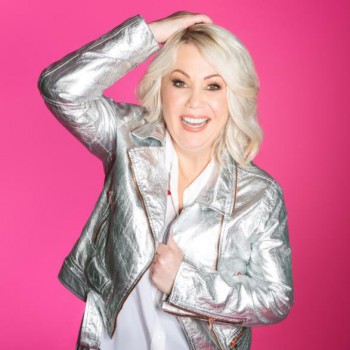 While Sunday night may not have been an exciting one for football fans, it is the highest-profile occasion of the year to launch a premiere campaign, with CTV's Jann the beneficiary.
The half-hour comedy starring singer-songwriter Jann Arden will debut March 20 at 8:30 p.m. First unveiled during Bell Media's 2018/19 Upfront, the show features a fictionalized version of Arden who is convinced a personal rebrand will help put her fading career back on track. Arden is also a co-creator and exec producer on the series, alongside Leah Gauthier and Jennica Harper.
"I think Jann Arden is the funniest person in Canada, and I believe [the series] is going to really move the needle for us comedy-wise," Bell Media president Randy Lennox told Playback Daily.
CTV also announced that it has added an extra episode to season two of the competition series The Launch. Produced by Bell Media, Big Machine Label Group and Eureka, in partnership with Insight Productions, The Launch follows unsigned musicians as they audition for the chance to create and record a new original song with the help of an established singer or producer. Originally set to run for six episodes, season two's seventh episode will air on March 13 at 8 p.m. and explore how each contestant's life has changed since the competition.
In addition to Jann and The Launch, CTV also added the two-hour special Thank You Canada to its schedule. Produced by Bell Media Studios and set to air this Sunday at 7 p.m., Thank You Canada features performances from Canadian figure skating champions like Patrick Chan, Elvis Stojkio, Tessa Virtue and Scott Moir.
Acquisition series joining CTV's midseason lineup include The Enemy Within and The Fix. Created by Ken Woodruff, The Enemy Within tells the story of a disgraced former CIA agent as she teams up with an FBI operative to track down an elusive criminal. Meanwhile, The Fix is about an L.A. district attorney who loses a high-profile case against an A-list movie star. When the same star is under suspicion eight years later, she returns to the office. The Enemy Within will air on Sundays at 10 p.m. starting on March 3 and The Fix will be air on Mondays at 10 p.m., beginning March 18.