Producer Karen Powell dies at 59
Over the course of more than 20 years, Powell worked as an entertainment lawyer, financier, independent producer and senior production executive.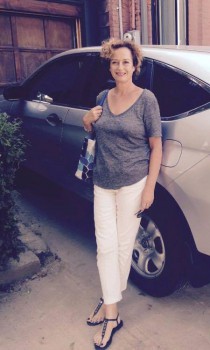 Canadian producer Karen Powell died at the age of 59 at her Stratford, ON home on Jan. 28.
Powell, also known to many by her nickname KP, spent more than 20 years working in the Canadian film and TV industry as an entertainment lawyer, financier, independent producer and senior production executive. She passed away following a lengthy battle with cancer.
Over the course of her career, Powell produced films like Edison and Leo, On the Corner, The Time Keeper, Various Positions, Tail Lights Fade, Kitchen Party and more. She also worked in the business, legal affairs and production departments of productions like The Colony (2013), The Adventures of Shirley Holmes and Nerds and Monsters. 

"She was proud of her work with production companies across Canada and loved supporting them behind the scenes," said eOne Television president Jocelyn Hamilton in a statement. Long-time friends, the two worked together as part of Women in View's inaugural creative leaders pilot program in 2012. "She was a kind, passionate, loving person who was thirsty for knowledge and did everything with a smile right until her last days. Her attitude towards everything was something I admired greatly," said Hamilton.
Powell was also a valued mentor and leader in the industry. She served on the advisory group of Women in View's 2xMore initiative, was a member of the ACE (ateliers du cinema europeen) and was the first program advisor for the NSI Features First program.
Screen Siren Pictures' producer Christine Haebler remembers Powell having a quick wit and a sharp mind that was always an asset in stressful situations. "Honest and to the point but with gentle diplomacy and nuanced sensitivity. She was also a hell of a lot of fun to grab a drink… with and pour over the politics of the day… a great loss of a wonderful, brilliant woman for us all," said Haebler in a release.