In Brief: WIFT-V winners, Canadian shorts; Ganatra's Sundance record
Canada gets the spotlight in French short film fest, WIFT-V names From Our Dark Side Winners and Canadian director Nisha Ganatra makes a splash in Utah.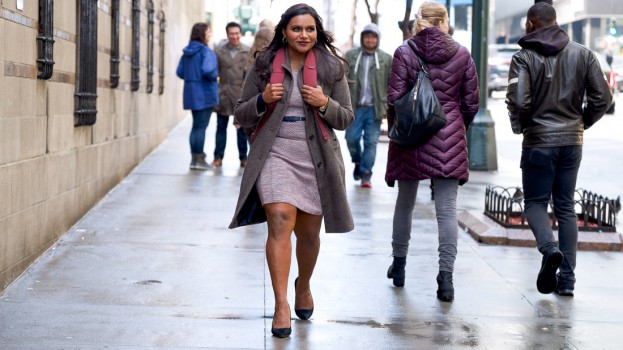 Canada gets the spotlight at French short film fest
SODEC has partnered with the Clermont-Ferrand International Short Film Festival in France on a spotlight on Canadian cinema. The festival, with the help of SODEC and Telefilm, will screen six curated programs of short films by Canadian filmmakers, including Jean-Marc Vallee and Denis Villeneuve, with a panel to follow. Five Canadian shorts will also compete in the festival's international competition, including Jeremy Compte's Oscar-nominated live-action short Fauve. Also in competition are Meryan Joobeur's Brotherhood, Joseph Amenta's Haus, Elizabth Hobb's Je suis OK (I'm OK), and Alex Boya's Turbine. The festival will run from Feb. 1 to 9.
WIFT-V names From Our Dark Side winners
Women In Film and Television – Vancouver (WIFT-V) has unveiled the five female screenwriters selected for its fifth annual genre competition From Our Dark Side. This year's finalists include: Mary Cross for her script "50″ (Guelph, ON); Caitlin Vanstone for "Fire Lookout" (Vancouver); Kaye MacDonald's script "Flesh" (Verdun, QC); Melanie Butler for "Hotel Ghost" (Sooke, B.C.); and "Tick" by Ashlea Wessel (Toronto). The award includes a cash prize and a six month incubator program to help the writers develop their projects. The finalists have a chance to be presented the awards in-person at the Vancouver International Women in Film Festival closing night ceremony on March 10.
Mercury Filmworks recruits former Gaumont exec
Ottawa-based animation studio Mercury Filmworks has appointed Heath Kenny as chief content officer, building up its original content team. The exec will work with chief creative officer Jerry Popowich, director of development Travis Williams and original series and co-productions VP Chantal Ling to identify and develop original properties, secure financing and greenlight productions. Kenny's past roles include serving as a creative executive and independent producer at his company, You and Eye Creative, and working as an exec producer and VP of creative at Gaumont Animation. With new leadership at the helm, Mercury's original content team also plans to announce several development projects in the next month or so.
Amazon picks up Nisha Ganatra-helmed 'Late Night'
Late Night, the comedy feature directed by Canada's Nisha Ganatra (You, Me, Her) and written and produced by Mindy Kaling, landed a $13 million distribution deal with Amazon Studios. The deal was the first major sale out of Sundance Film Festival. Kaling stars in the film as an Indian-American writer who joins a late night writing staff after the host, played by Emma Thompson, is forced to hire more women and minorities.
With files from Kidscreen
Image courtesy Emily Aragones, Sundance Institute