Uncork'd Entertainment picks up Crown and Anchor
The Texas-based distributor has acquired Canadian and U.S. distribution rights to Andrew Rowe's Newfoundland-shot drama.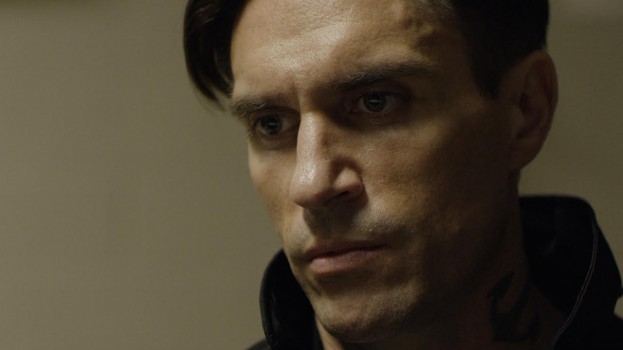 Texas-based distributor Uncork'd Entertainment has acquired the Canadian and U.S. distribution rights to Newfoundland-shot feature Crown and Anchor.
Vince Buda, who serves as a producer on the film, told Playback Daily that the deal came together during a meeting at TIFF, when Crown and Anchor was in the middle of a North American theatrical release. In August, the filmmakers, who previously retained the rights to self-distribute the film in Canada, signed a deal with Cineplex to screen the film in select Canadian cities. Meanwhile, in the U.S., the film's international sales agent, Crogan Filmworks, booked various showings.
Through the new agreement, Uncork'd will handle all digital and TV sales in both the U.S. and Canada. Buda, Matt Wells, Michael Rowe and Stanislav Shkilnyi, president and co-founder of Georgia-based sales agent Crogan Filmworks, negotiated the agreement with Uncork'd's president and founder Keith Leopard. Crogan Filmworks represents the film internationally.
Written and directed by Andrew Rowe, Crown and Anchor tells the story of James Downey (played by Michael Rowe), a man who returns home for his mother's funeral and finds his estranged cousin (Wells) trying to keep their family's petty crime business alive. The film, which marks Andrew Rowe's feature debut, made its Canadian premiere at St. John's Nickel Independent Film Festival in June, taking home the festival's best Newfoundland film prize and audience choice award.
In addition to Rowe and Wells, Crown and Anchor stars Natalie Brown, Robert Joy, Jonathan Watton, Andy Jones, Ben Cotton, Sofia Wells and Stephen McHattie.
Recently, McHattie was nominated for ACTRA Toronto's 17th annual performance awards for his role in Crown and Anchor. He is competing in the male outstanding performance section alongside Dalmar Abuzeid (Anne with an E), Vladimir Cubrt (Luba), Jeremy Ferdman (Robbery) and Gord Rand (Man Running).
Pictured: Michael Rowe as James Downey