Netflix closes in on 140 million subs
The streaming giant admitted blockbuster video games like Fortnite are an increasing threat to consumers' viewing time, but said it will focus on its user experience for future growth.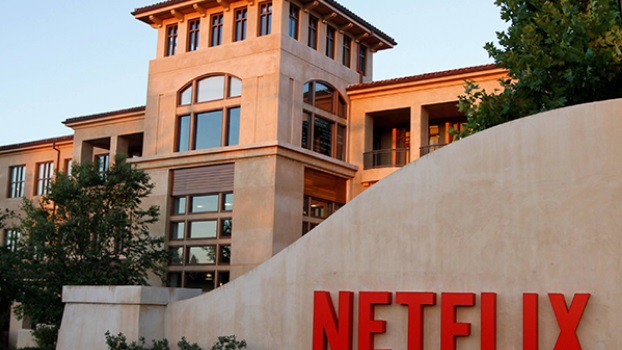 High subscriber satisfaction helped propel Netflix's subscriber base to 139 million paying members, according to the streamer's latest quarterly financial results.
On Thursday (Jan. 17), the California-based company said it had added a record 8.8 million paid subs to its service in the fourth quarter.
All told, 1.5 million of the new memberships came from the U.S., while the remaining 7.3 million were international. This 8.8-million increase bests the company's Q3 results, which saw Netflix at a total of 130 million subscribers and forecast it would add an additional 7.6 million paid subscribers to its service in Q4.
On the revenue front, Netflix reported that its Q4 came in close to $4.18 billion, a slight increase from its Q3 of $3.99 billion, but slightly lower than its forecasted $4.19 billion.
Earlier this week Netflix announced it would increase its price for subscribers, from USD$11 a month to $13. The company said the price hike would allow it to continue to invest in content and improve the user experience on its platform. "We want to ensure that Netflix is a good value for the money and that our entry price is affordable," said the report.
Netflix also noted that in its Q4, its operating margin dipped to 5.2% due to the launch of numerous new titles this quarter.
As has become more common over the past 18 months, Netflix revealed select data about user behaviours. For instance, it estimated that in its first four weeks, thriller Bird Box was watched by over 80 million member households. Meanwhile, the streamer's Spanish original Elite saw over 20 million member households watch the series within the span of four weeks.
Whereas Netflix head Reed Hastings has been previously fond of saying sleep was Netflix's main competitor, the company shifted that perspective in its investor letter, claiming now that video game Fortnite is its biggest rival for consumers' time. The letter said that the company plans not to focus on the new competition coming online, or existing rivals like Hulu and Amazon, but rather on its user experience, which it believes is its main competitive asset.
As for the streamer's recent endeavors like theatrically releasing its films and choose-your-own adventure film Black Mirror: Bandersnatch, it highlighted how Roma is still being shown on over 900 unique screens globally and said it plans to continue constructing additional interactive projects.
Looking ahead to the next quarter (Q1 2019), Netflix forecasts it will hit $4.49 billion in revenue and add 8.9 million subscribers.