Randy Lennox elected chair of Banff World Media Festival
The Bell Media president takes over from outgoing chair John Morayniss, who ends his three-year term.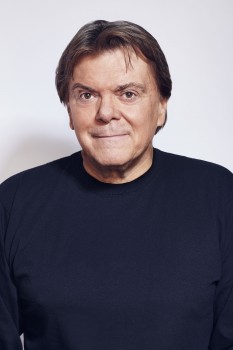 Bell Media president Randy Lennox has been elected chair of the board of directors at the Banff World Media Festival (BANFF).
"BANFF has a world-wide reputation for diversity, innovation and excellence and it is a distinct privilege to join the board as the chair," said Lennox in a statement.
The Bell Media president takes over from John Morayniss, who has concluded his three-year term as chair. Continuing members of the board of directors include Kevin Beggs, chairman, Lionsgate Television Group; Tom Cox, head of Seven24 Films and Maria Hale,  SVP, Global Entertainment & Acquisitions at Corus Entertainment. In total, the Banff board is comprised of 15 members.
Lennox, the former president and CEO of Universal Music Canada, joined Bell Media in the summer of 2015 as president of entertainment production and broadcasting. Just over a year and a half later, he took over as president, overseeing of all Bell Media's TV, digital, radio, partnerships and OOH operations.
Under Lennox, the company has made major moves to diversify and evolve its business model and brands, including a 2018 deal to acquire a majority stake in Pinewood Toronto Studios. Over the past 12 months the media company has also inked a long-term deal to bring U.S. network Starz to Canada, launched its short-form content app Snackable TV, become a joint owner of Just For Laughs Group and announced a major rebrand of its four flagship specialty channels (Space, Gusto, Bravo, The Comedy Network) under the CTV banner.
BANFF's executive director Jenn Kuzmyk added in statement that Lennox's "unique vantage point" and depth of industry experience would be an asset as the festival heads into its 40th year and beyond.
This year's festival runs from June 9 to 12.